Leaving your pet is a heart-wrenching decision, but life can be cruel and force us to make hurtful decisions. Such is the story of the twelve-year old boy who had to leave his puppy at the shelter, but not before he made sure people know the reason and made sure the baby pit bull is in good hands.
The boy put the few-weeks old pit bull in a box together with its favorite plushy and a note, and left it at the door step of a shelter in Michoacan, Mexico. When the staff at the Refugio Xollin shelter arrived in the morning, they found the box, which took them by surprise. They immediately took the puppy inside and soon learned who  did it and why.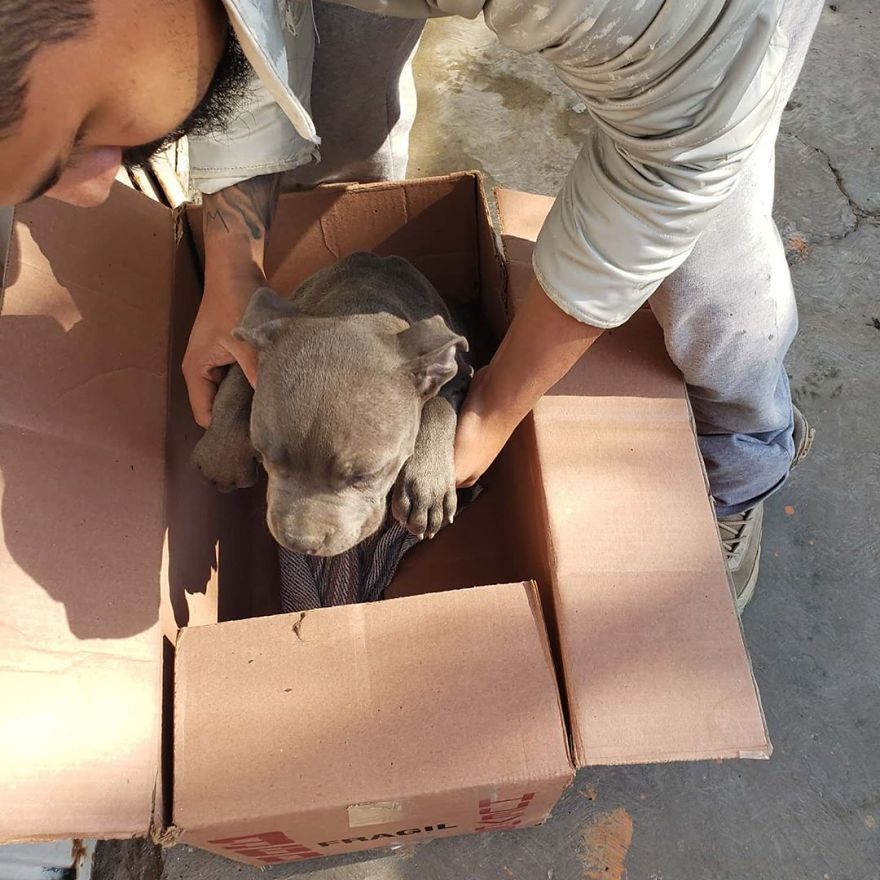 As the note read, the puppy belonged to twelve-year old Andrés, who had to separate from his furry friend and make the heartbreaking decision. The boy explained that his father became very aggressive, so in order to save his puppy, he decided to give him up. This way Andrés hoped his pit bull will have a chance at finding a more loving and warm home.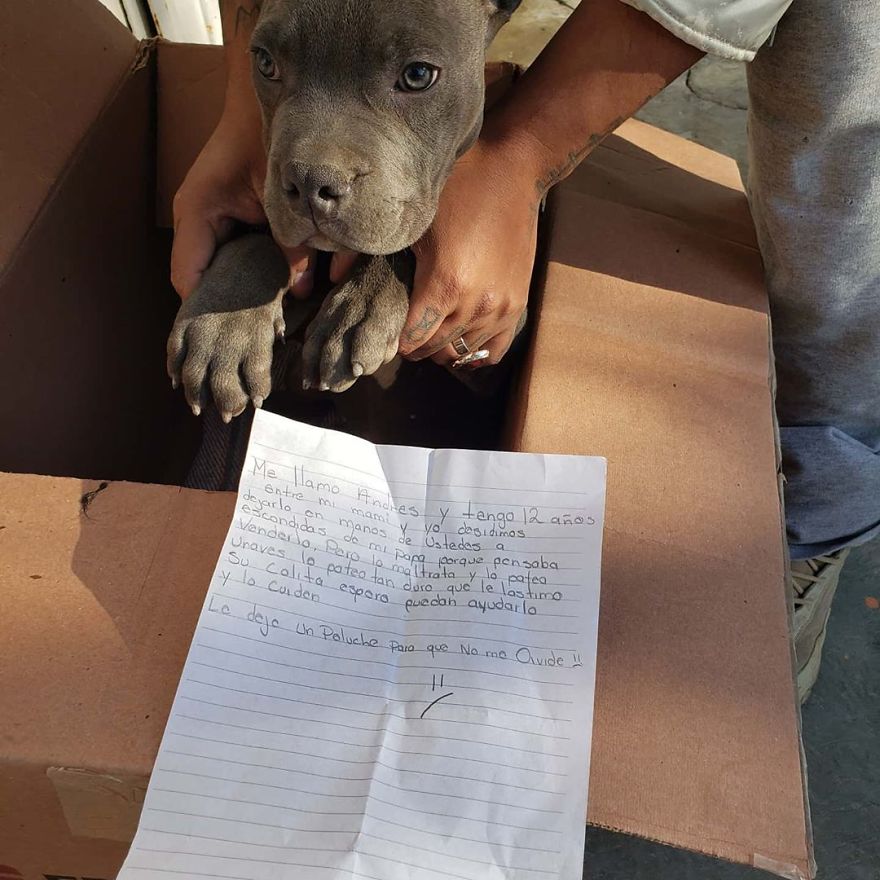 The staff at the shelter decided the letter should touch more hearts, so they shared it on Facebook.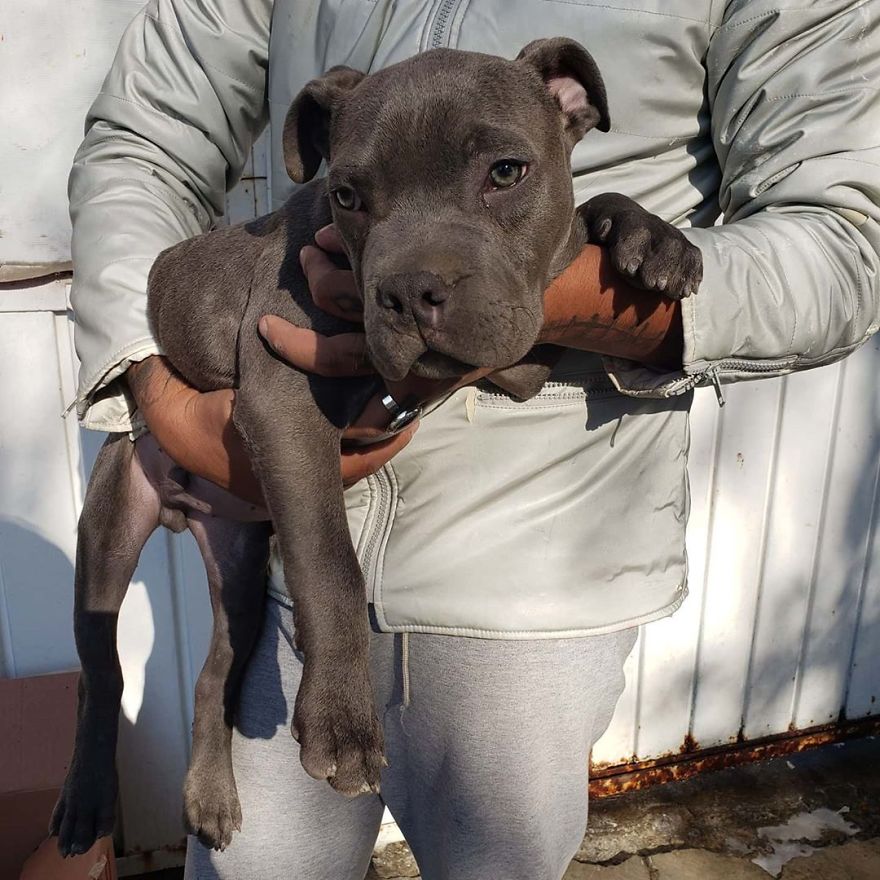 "Someone left this dog at the door of the shelter, inside a box, with a plush toy and a note," Refugio Xollin wrote on Facebook. "The note was written by a kid and he explained his dad was always beating the dog and was planning to sell him. So, in such a state of despair, he left the dog here to save him."
Because of Andrés's sincere intentions, the shelter went far and beyond to fulfill the boy's wish and find the puppy a suitable home, and they even gave it a name – Rene!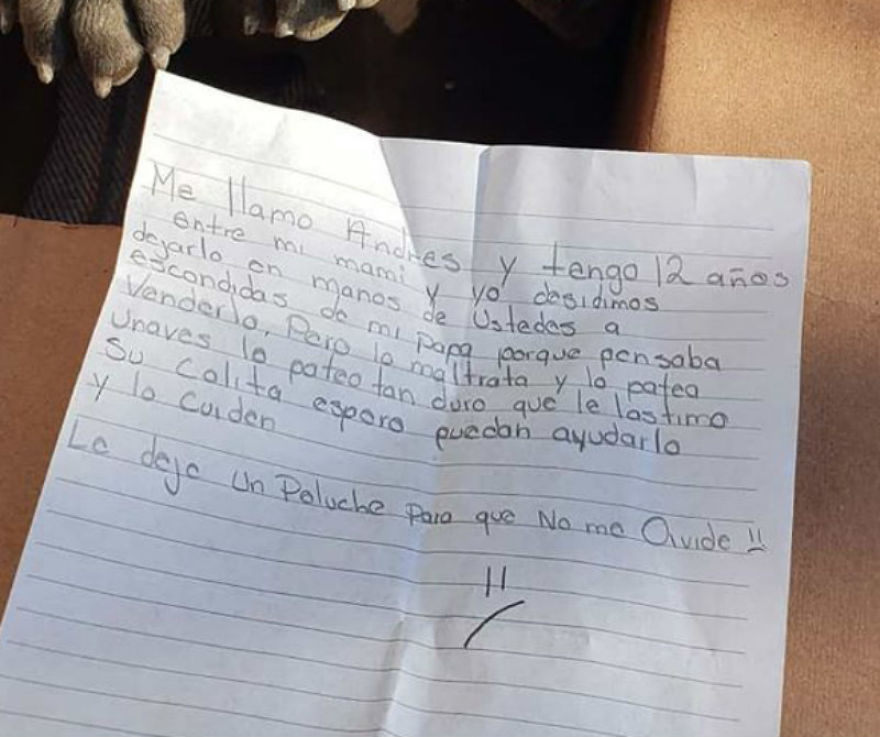 Since the original note is in Spanish, here's what it reads:
"My name is Andrés and I am 12 years old. My mom and I decided to leave my dog in your hands, hiding it from my dad because he is thinking about selling him. But he mistreats and kicks him. One day he kicked him so hard that he hurt his tail. I hope you can help and take care of him. I left him a stuffed animal so he won't forget me."
Rene is set for a shelter home until it finds its forever home. And since the event gained such a popularity, the shelter already received over 300 adoption requests!  We hope Rene ends up in good hands and grow up in a beautiful dog with a happy wagging tail!