This is a story of a crime victim that went back to pay a visit to the people that saved his life. The crime victim now comes in the form of a wagging tail. This is an update on Dudley, the dog that was left on the side of the road after being shot in the face by some heartless person.
We're happy to announce that Dudley is now fully recovered. You can't even tell that he went through that awful situation.
---
Now, he's living his happy and comfortable life with his new family. According to his new family, Dudley gets along with everyone very well, and this reunion is about saying thank you to the people that saved his life.
James Larose is an NHP trooper that got a huge surprise. He got to see the dog he last saw on the side of the highway back in November. Dudley, now fully recovered, came back to the headquarters and took a few laps while happily wagging his tail.
The inhumane act that happened to Dudley is still an ongoing investigation. The Great Dane mix was shot in the face and near U.S. 95 and Snow Mountain.
Larose was first on the scene. He remembers seeing Dudley in a miserable situation but was still very much well-behaved.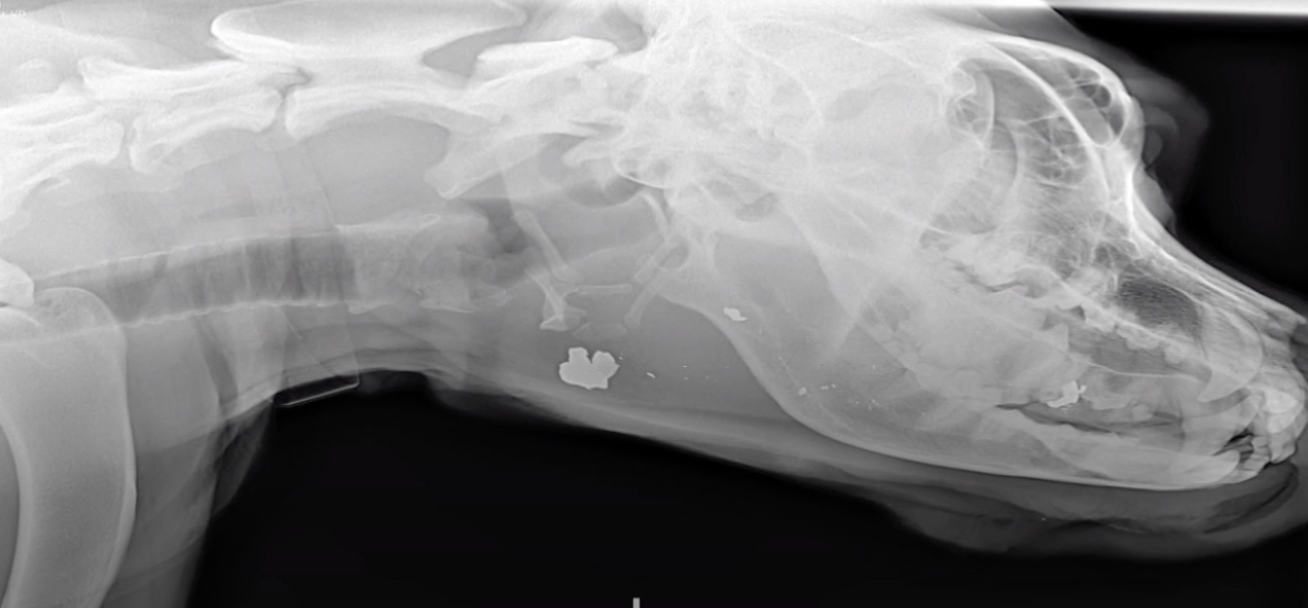 "I literally had no idea where he was injured," said trooper James LaRose. "His mouth, his front legs were soaked in blood."
The poor pup was taken to the Animal Foundation where he got some X-rays. The X-rays showed the terrible truth – there were bullet fragments in Dudley's skull, fractured teeth, and an injured tongue.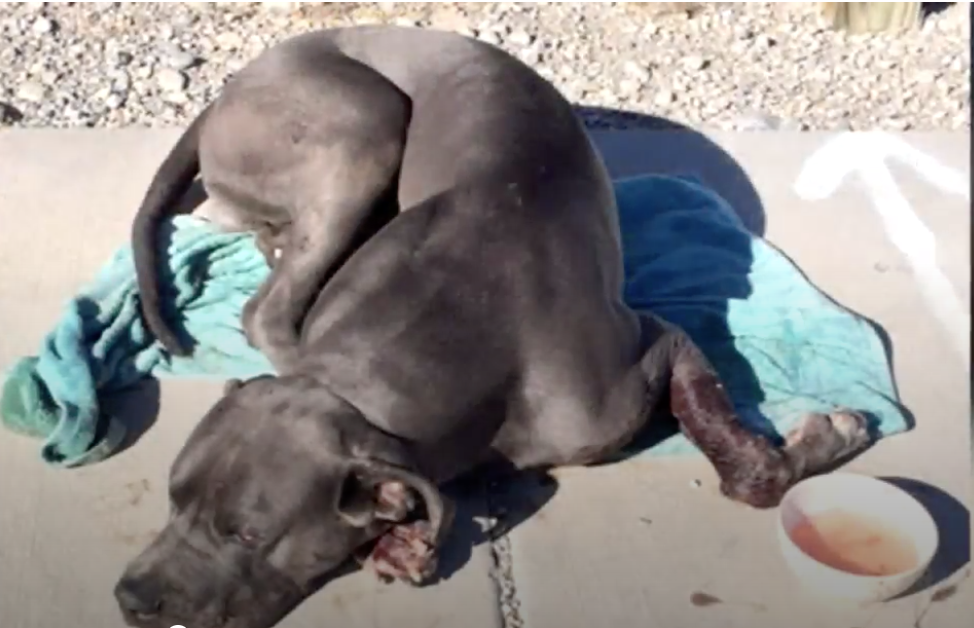 LVMPD officer Richard Sibelrud saw the story on TV. He said: "Someone who would do that has no conscious". Richard and his wife are now Dudley's new proud parents.
"I came home and she was watching 'Pitbulls and Parolees' and she was in tears to help these dogs so abused," Sibelrud said. "That's when I told her, if you want to help a dog, look at this story."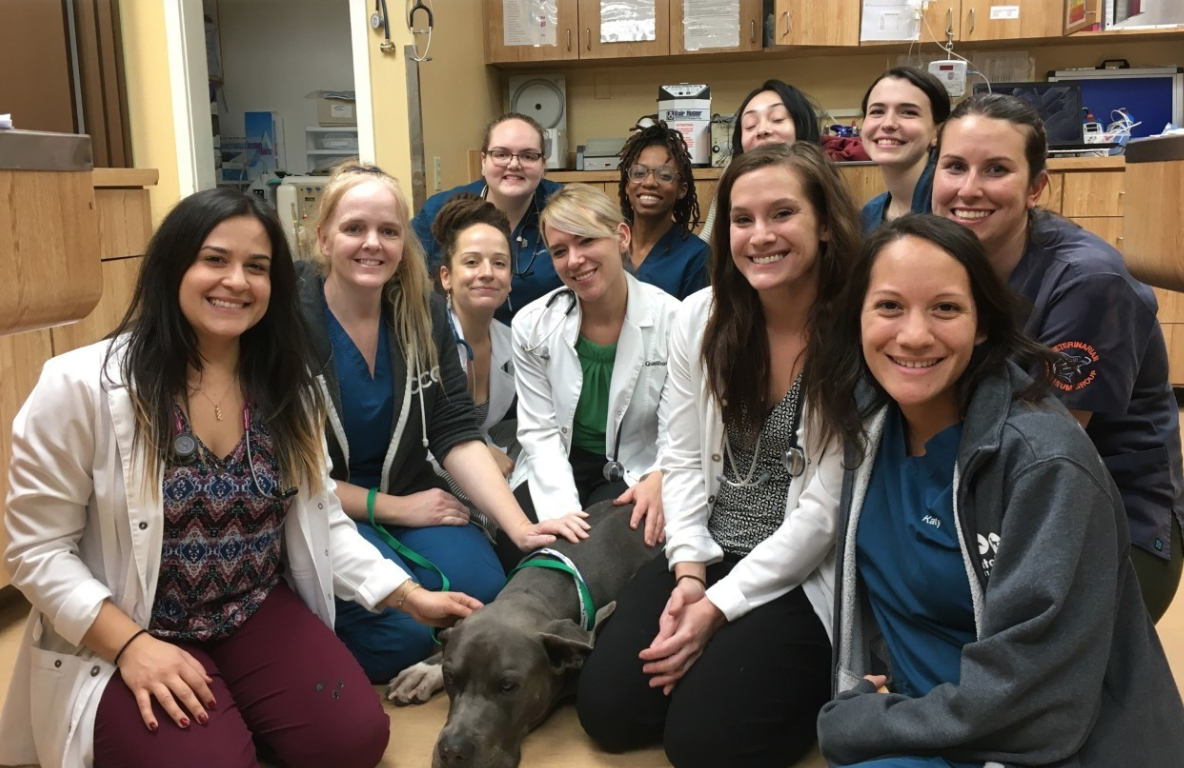 The story is all over social media, and it continues with his recovery on the Instagram page @DydleyTheLuckyDog.
Dudley's new family is also raising awareness about animal abuse, and are even reaching out to other owners of injured pets.
---
The Sibelruds are the second family to adopt Dudley. He was first with the man who found him on the highway and called the police. He kept Dudley for a few weeks but was unable to keep him longer.
If you have any information about who shot Dudley, please call CrimeStoppers at 702-385-5555. Remember, you can remain anonymous.
Watch the full video HERE