A thirty-year old circus elephant finally got to feel love and compassion as she was welcomed in a sanctuary in Thailand. After being alone and neglected at the circus her whole life, the beautiful elephant was finally rescued and brought at the Elephant Nature Park in Chiang Mai, and the heartwarming moment was captured on camera!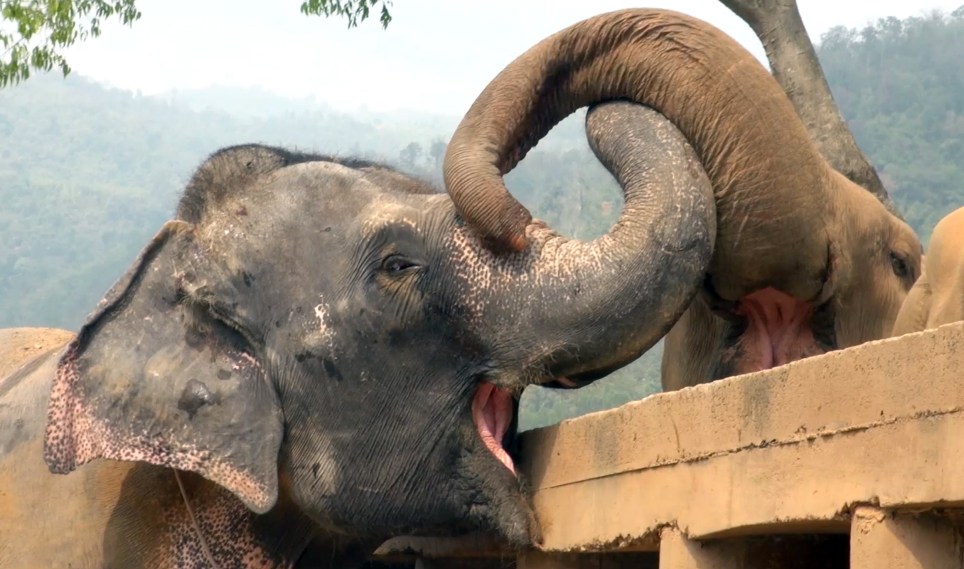 The name of the elephant is Ploy Thong, and her rescuers are the volunteers from the Save Elephant Foundation. These wonderful people did everything they could to give Ploy Thong a life she deserves – full of love! Leaving her traumatizing past behind, now she can enjoy every minute of her life in the sanctuary.
As soon as she arrived, Ploy Thong was welcomed and greeted in the warmest manner. The other elephants quickly accepted her as if she lived there with them their whole lives!
"Both eyes blind, she transported tourists every day," staff from the Save Elephant Foundation said. "Every day she was saddled early, and carried riders until the sun set. She used her trunk to sniff the way while the tourist rode on her back. [But] her journey to freedom begins."
It didn't took Ploy Thong long to realize that she's now in a safe place. Watch the video and make sure your tissues are near you: