After six years of selflessly donating its rare blood, Woodie the greyhound has finally retired. The superdog from Melton Mowbray, Leicestershire, first donated his blood at the age of three. Now, aged 9, Woodie has donated his blood 22 times!
Wendy Gray, the owner, says:
"To know he has helped out families in distressing situations… it is amazing."
According to Pet Blood Bank UK, each 450ml (16floz) donation is enough for four dogs!
As the Loughborough-based charity explains, Woodie's blood was high in demand as it is more likely to be negative – meaning it can be used on any dog any time, and only 30% of dogs have this type of blood. The reason he retires is because only dogs aged 1to 8 can donate blood.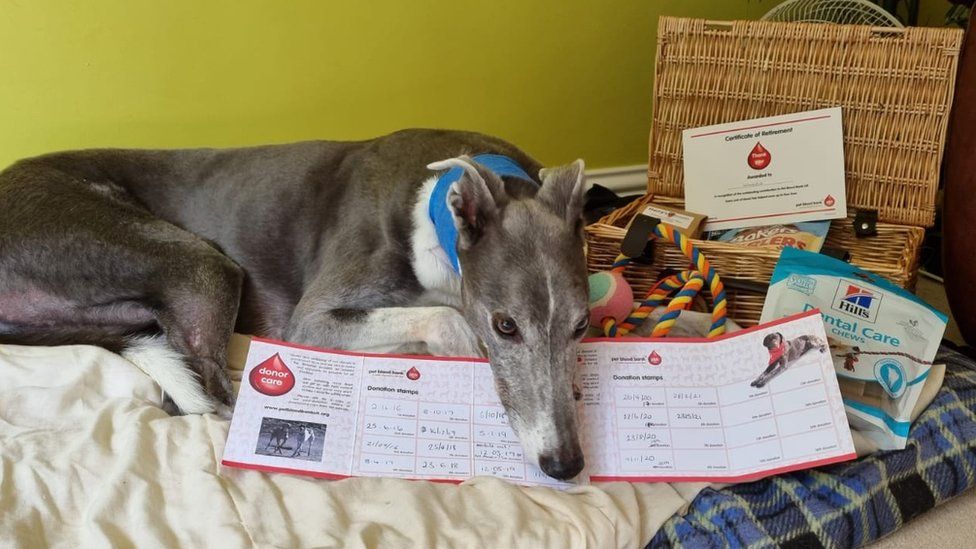 "He squeaks when he gets there, goes rushing up to the person who goes to meet him," his owner said.

"He lies on the table as still as anything until it's all over and gets back up.

"He loves it. He has absolutely no ill effects afterwards and is ready for a four to eight hour walk afterwards."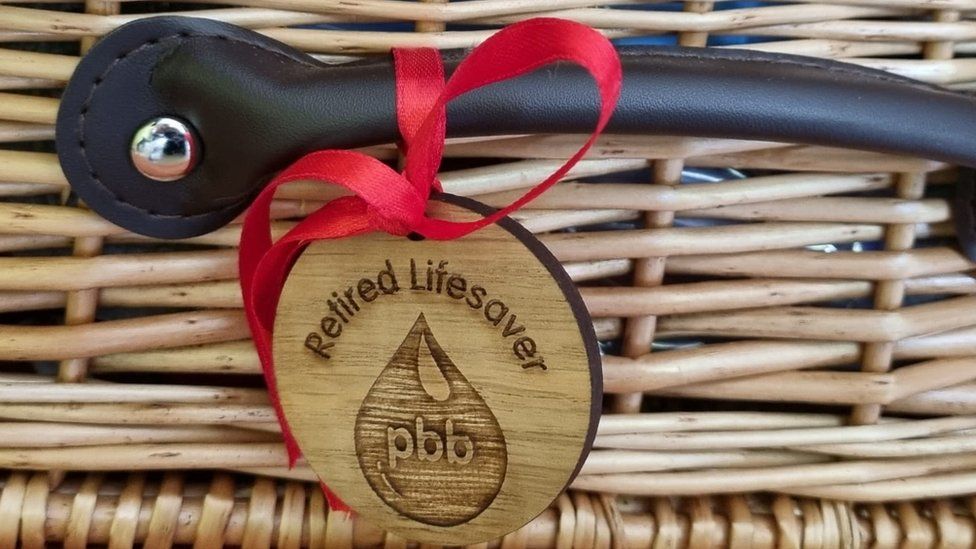 "I am just so proud of him. He takes it all in his stride," she added.

"You never know when your dog will need blood. To know he has helped out families in distressing situations, to know he has helped saved lives, it is amazing."
Miss Gray said she found out about pet blood donations when she saw leaflets at the vets with her first dog Rio, and he donated 11 times.
"I love the fact we can do it. People do it for humans why not dogs for dogs?" she said.
Nicole Osborne, from Pet Blood Bank, said Woodie has been "an absolutely outstanding donor".
"Blood really is vital for our pets, just as it is for humans, and the number of donations Woodie has made will have made a huge impact to the lives of other dogs across the country.

"We're so proud to have had him as a donor for us, he really is a superstar."