A dog found swimming in the middle of Lake Michigan has been rescued by a family who was on a boating trip. Fortunately, the dog was returned to its rightful owners.
Jeannie Wilcox who appeared on WOOD-TV said that she and her family were on a boating trip on Friday from Grand Haven to Frankfort. Then, they noticed an animal in the lake. She remembered she saw a red animal in the lake and immediately started screaming 'There is a dog in the water!'"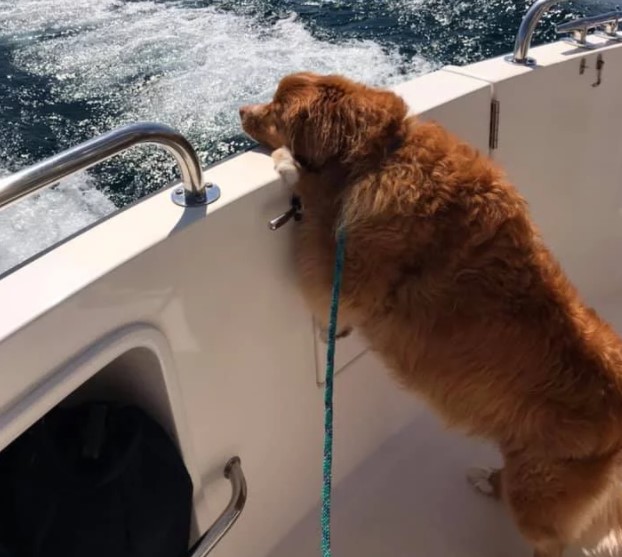 According to Wilcox, the poor animal was swimming almost nearly four miles offshore and was maintaining an upright position in deep water by moving her paws for an hour at least.
---
Wilcox and her family decided to take the dog and brought her up on their swim platform quickly and they dried her off. It was obvious that the poor animal was cold and terrified.
The family traveled for 4 hours to Belmont where they took the dog to the vet in order to scan it for a microchip. They were able to find the owners immediately and the two families met at the docks in order to exchange the dog.
Wilcox took a video during the exchange and shared it on Facebook. In the video, the pup can be seen running to its owners, who were also glad and happy to see it.
"Happy Happy reunion! All dogs welcome on Off The Hook … aka water dog rescue," Wilcox captioned the video, referring to the name of their boat.
Now that the dog is finally home safe, the Wilcox family is so happy they took part in this adorable reunion.
---