The number of stray dogs in the city of Bali is reaching its heights. Various shelters and clinics fight every day to improve the state of the poor dogs, but their capacities can hold that much. That's why the people of Bali need to participate in saving these precious creatures and make sure their number doesn't get to the critical point.
Being familiar with this issue, a man named Aaron knew he needed to contribute in the improvement of the situation when he spotted a big hairless pup on the side of the road. The stray had barely any fur on, and wounds were covering its fragile body. Aaron couldn't bare to just drive by and leave the dog to suffer, so he jumped into action! Not only that, but he even gave the dog a name – Homer!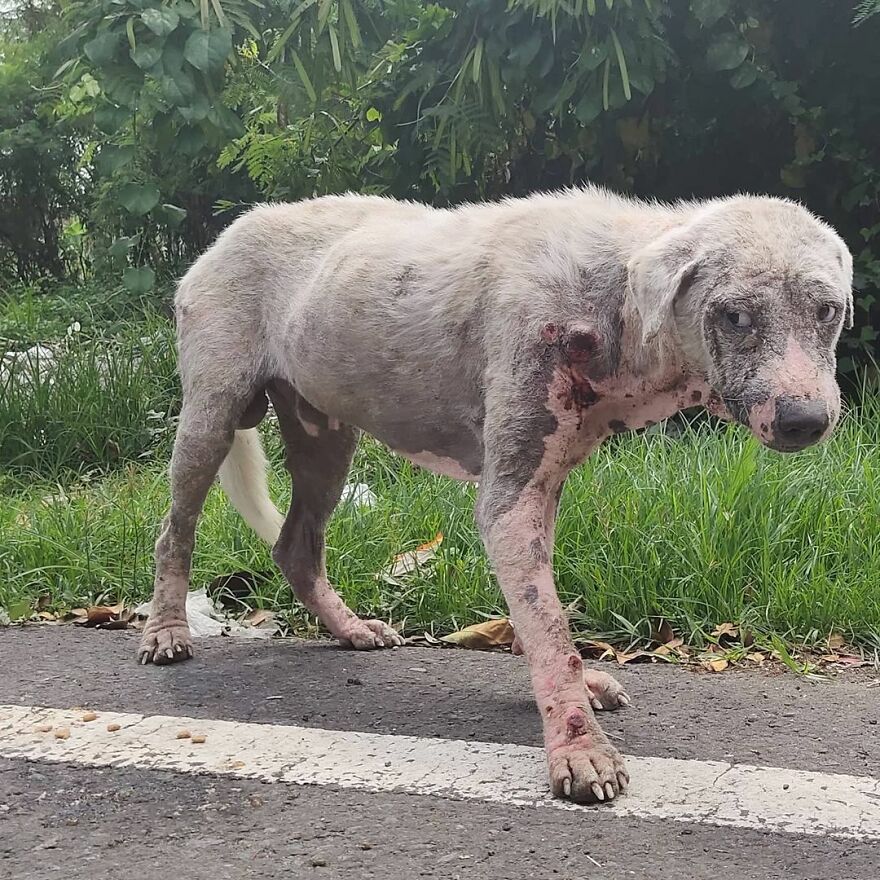 Image credit: sun_and_sage
"Nobody stopped for him. I'm so sorry to bring this story. I don't like to have to post it as it breaks my heart, but it is the reality here in Bali… If you are squeamish, don't read on, but I promise this will end as well as it can."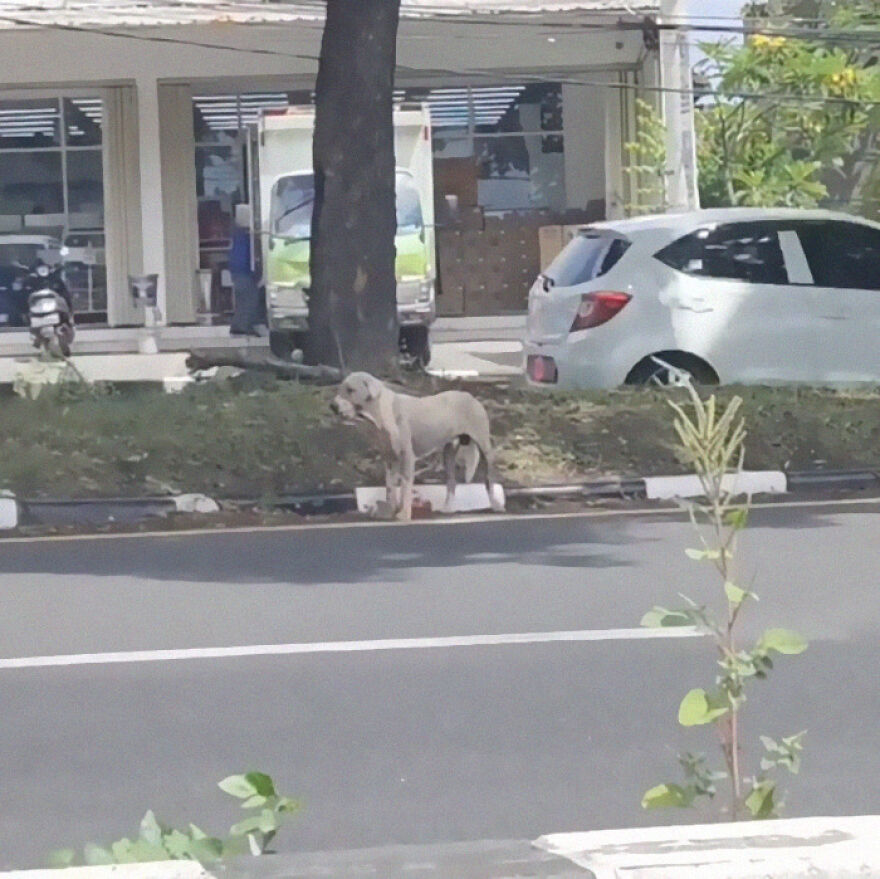 Image credit: sun_and_sage
"Driving on the bypass I saw this dog stuck in the central reserve, just sat there. I stopped, desperately worried he'd get hit by a car if I didn't help. I enlisted the help of some local lads from a tire shop and we managed to spook the dog back onto one side of the road."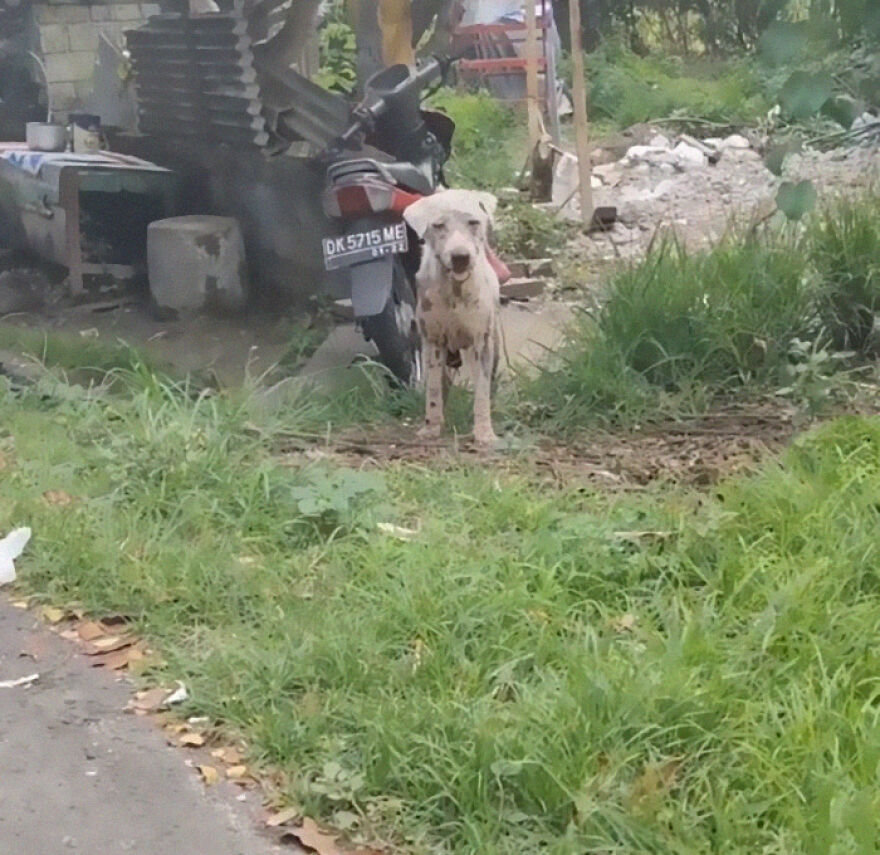 Image credit: sun_and_sage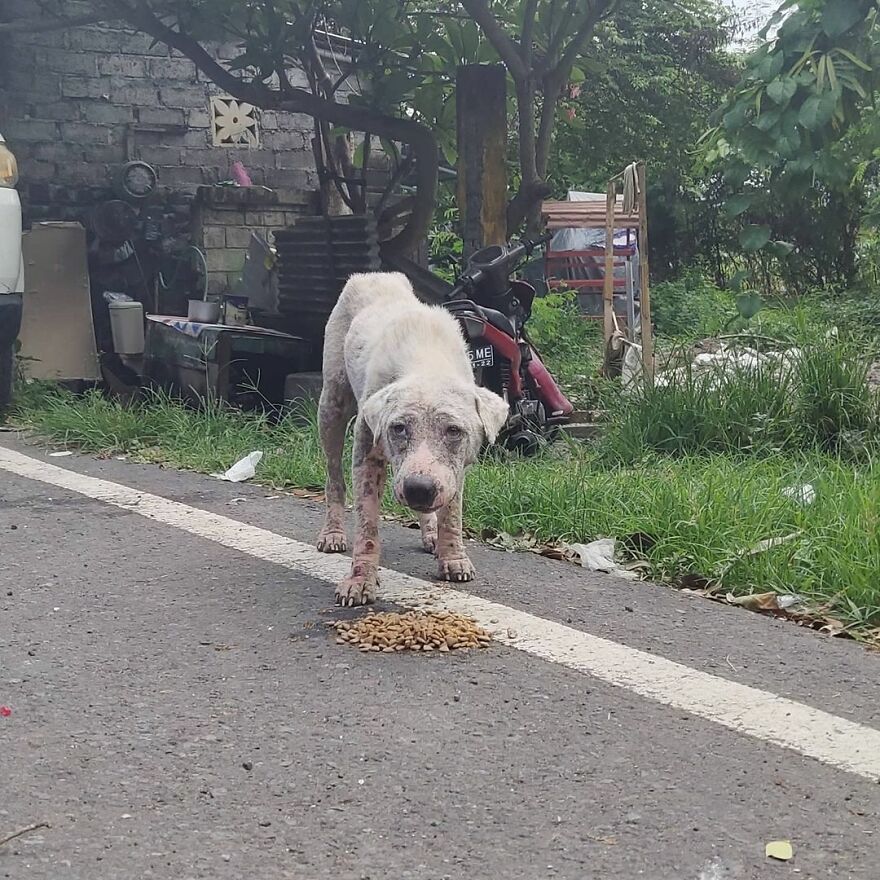 Image credit: sun_and_sage
"He was hungry and dehydrated and obviously in huge amounts of pain. I thought he initially had a skin problem only, but when I got close I saw all of these tumors, which looked like they'd all popped. The poor boy must be in so much agony. It breaks my heart to know he was allowed to get like this and thousands of humans probably saw him before I did."
The pup hesitated at first, but the rumbling stomach won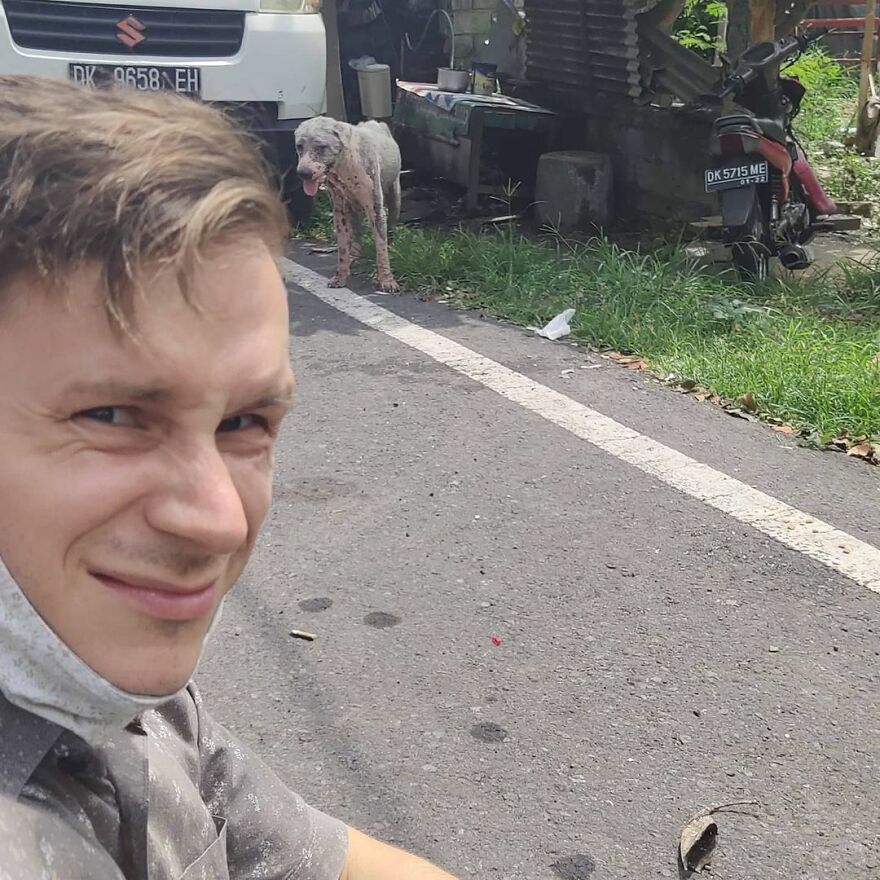 Image credit: sun_and_sage
"I tried coaxing him towards me with food to no avail initially. All I wanted was to grab him but he was so scared of humans. He didn't show any aggression at all and eventually, his belly got the better of him and he came close to me."
Aaron wasn't able to catch Homer by himself, so he called the shelter for assistance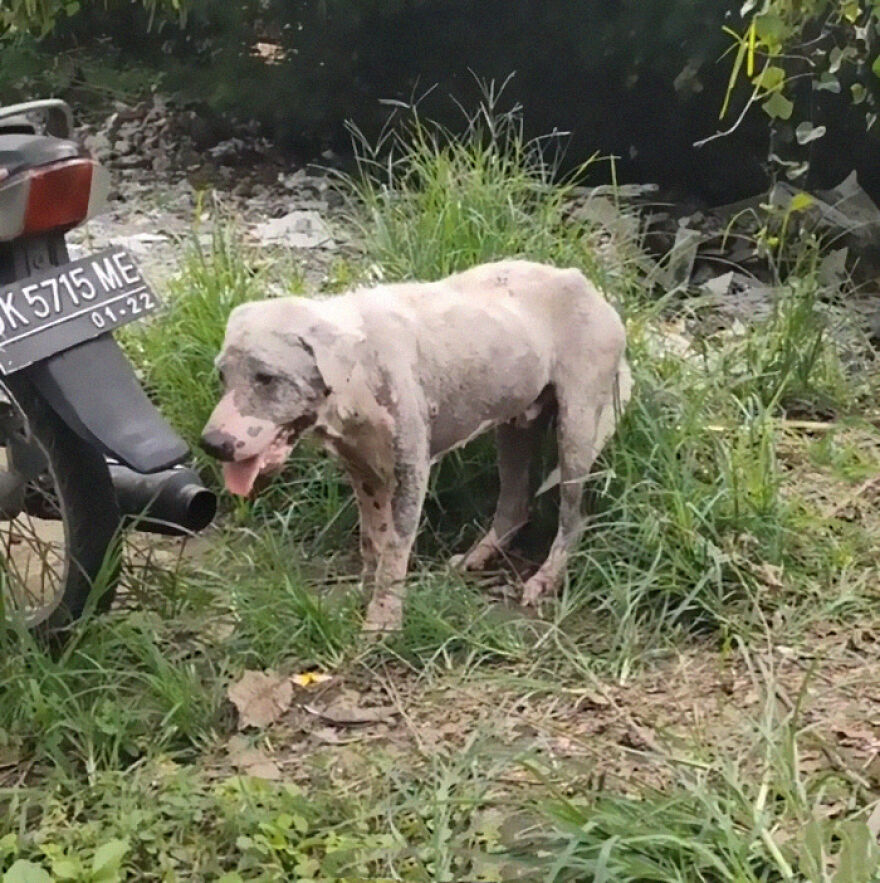 Image credit: sun_and_sage
"But I couldn't grab him. He was just so scared of humans. Scared that if he got close to me it'd probably hurt him. Of course, I only wanted to help him, so was stuck at a crossroads for what to do. I couldn't leave him there. I reached out to @bawabali_official to ask if they could help capture him and they kindly agreed to help."
It's not that Homer was aggressive, he just didn't trust humans. And can you blame him?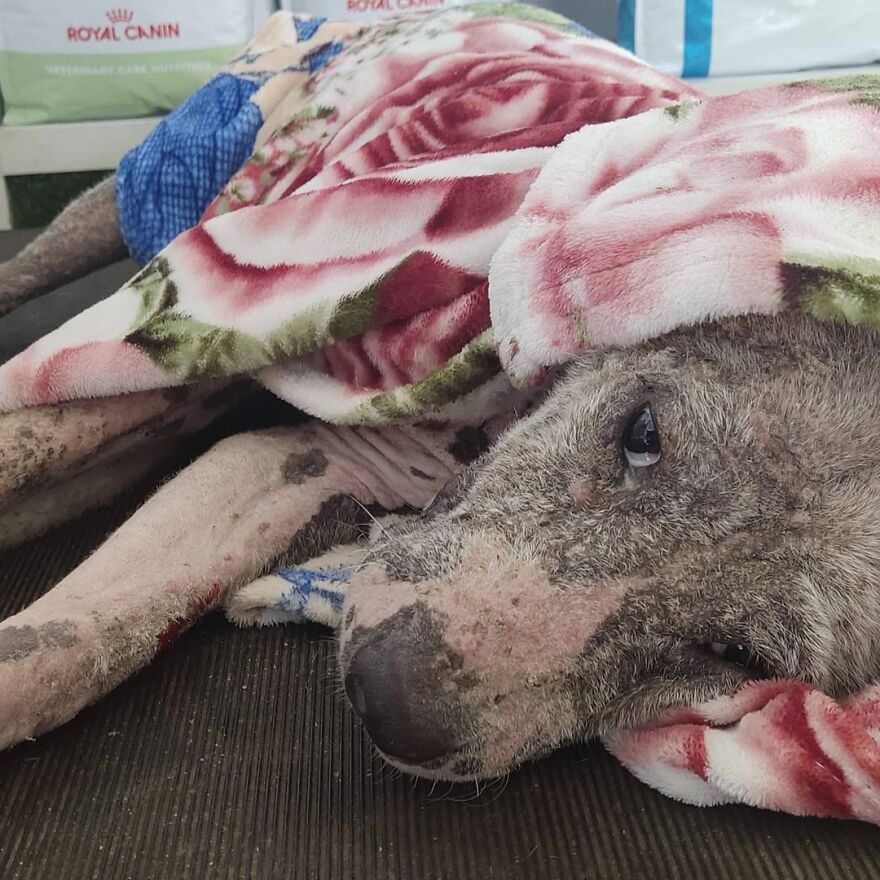 Image credit: sun_and_sage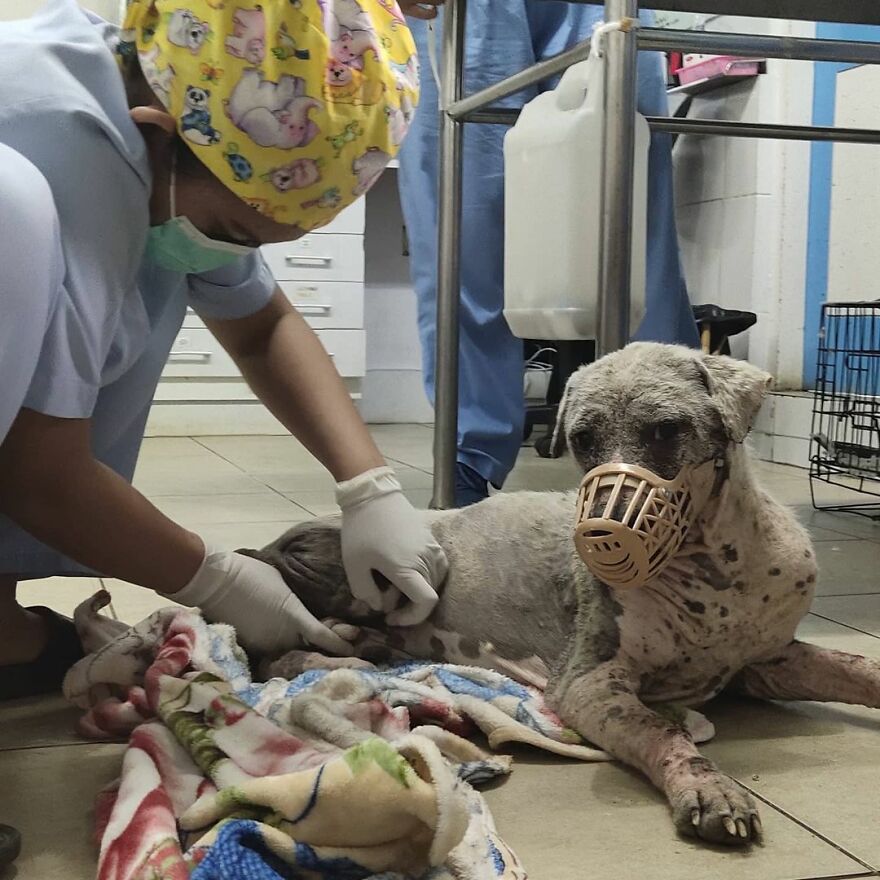 Image credit: sun_and_sage
"Thankfully, they got him! I am so grateful for BAWA, as there's no way I could have caught him on my own. The dog, who I've named Homer, is now at the vet receiving treatment under my account. He's under the expert care of @sunsetvet_ubud and the best place he can possibly be right now."
Aaron also took care of the expenses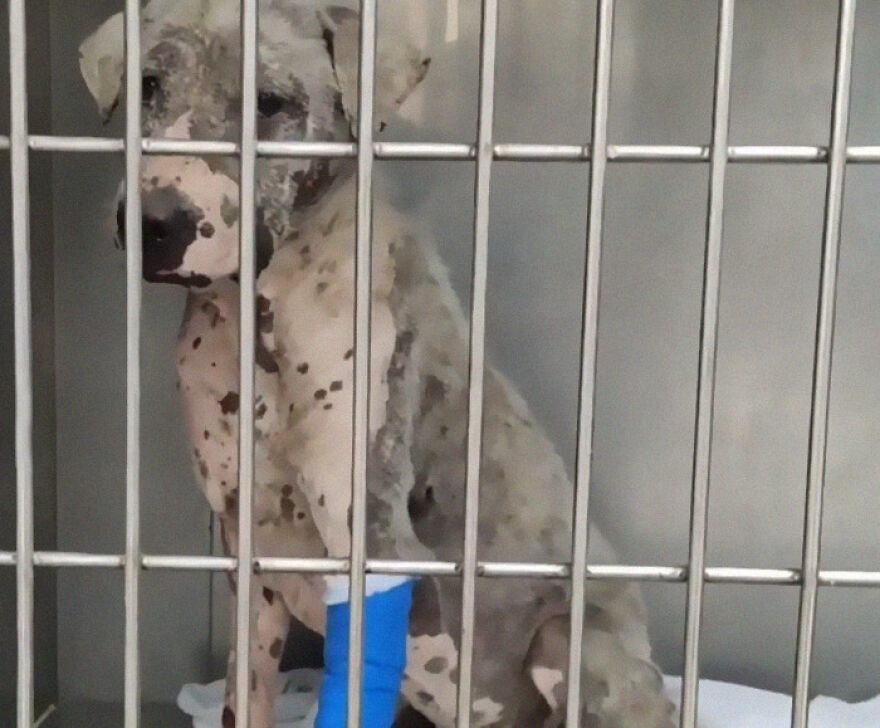 Image credit: sun_and_sage
Unfortunately, Homer was diagnosed with cancer, so chemotherapy was quickly administered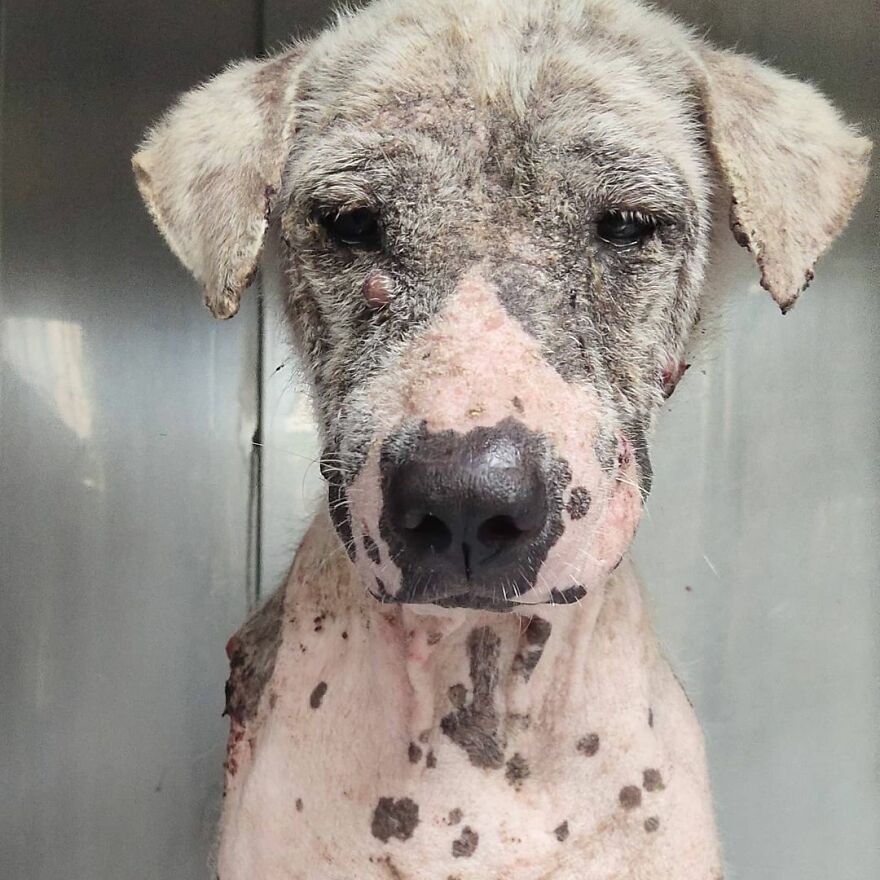 Image credit: sun_and_sage
Aaron was very careful not to frighten Homer, so he would spend time around his cage until Homer realized that he finally had someone who truly cared

Image credit: sun_and_sage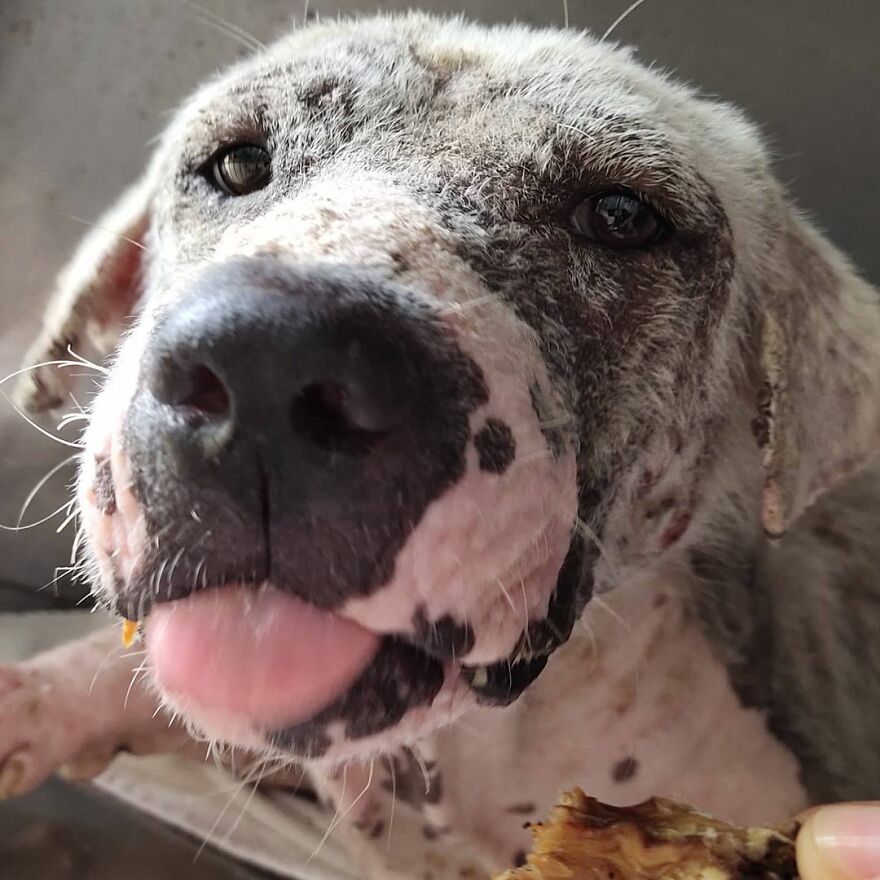 Image credit: sun_and_sage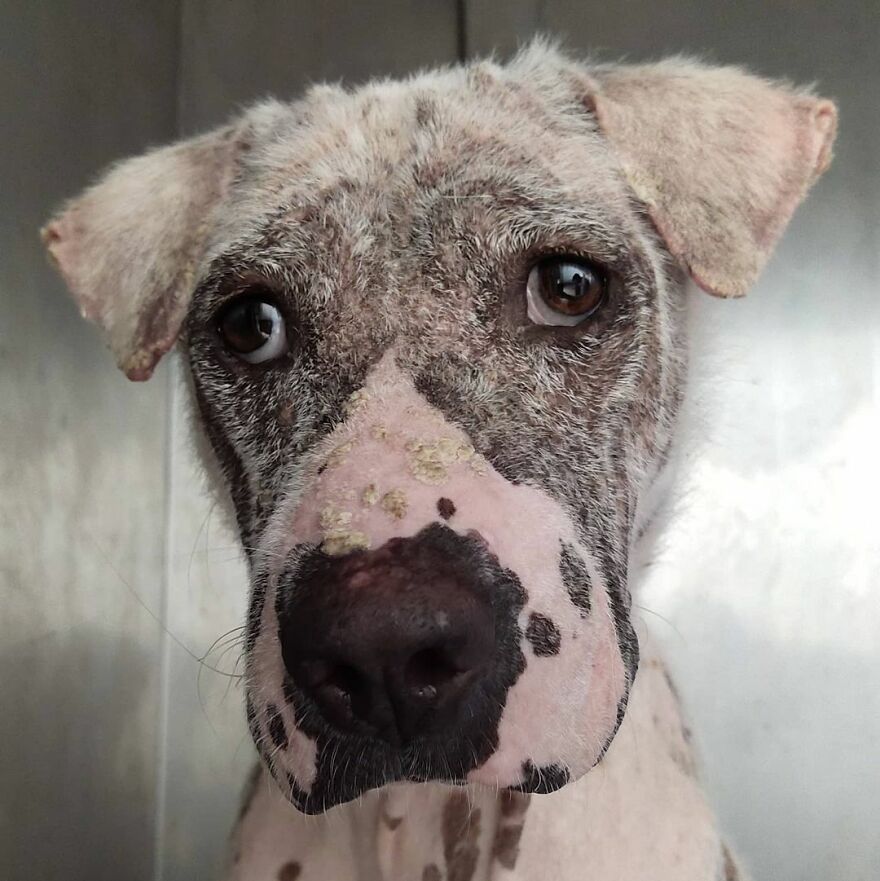 Image credit: sun_and_sage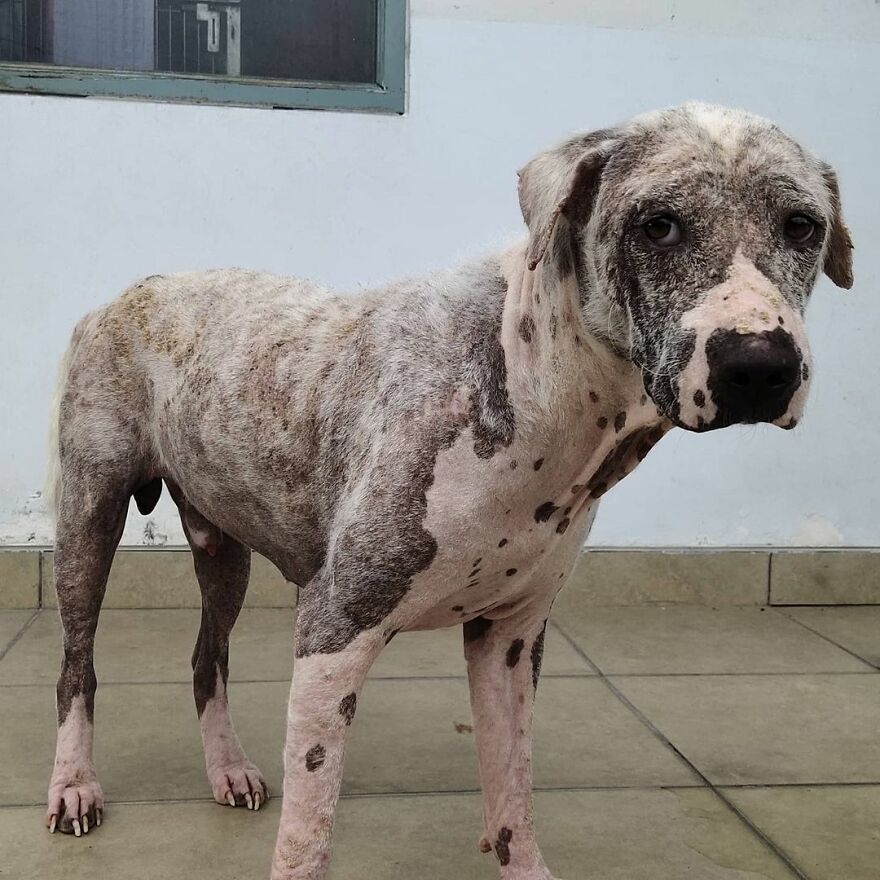 Image credit: sun_and_sage
Eventually, Homer let Aaron to pet him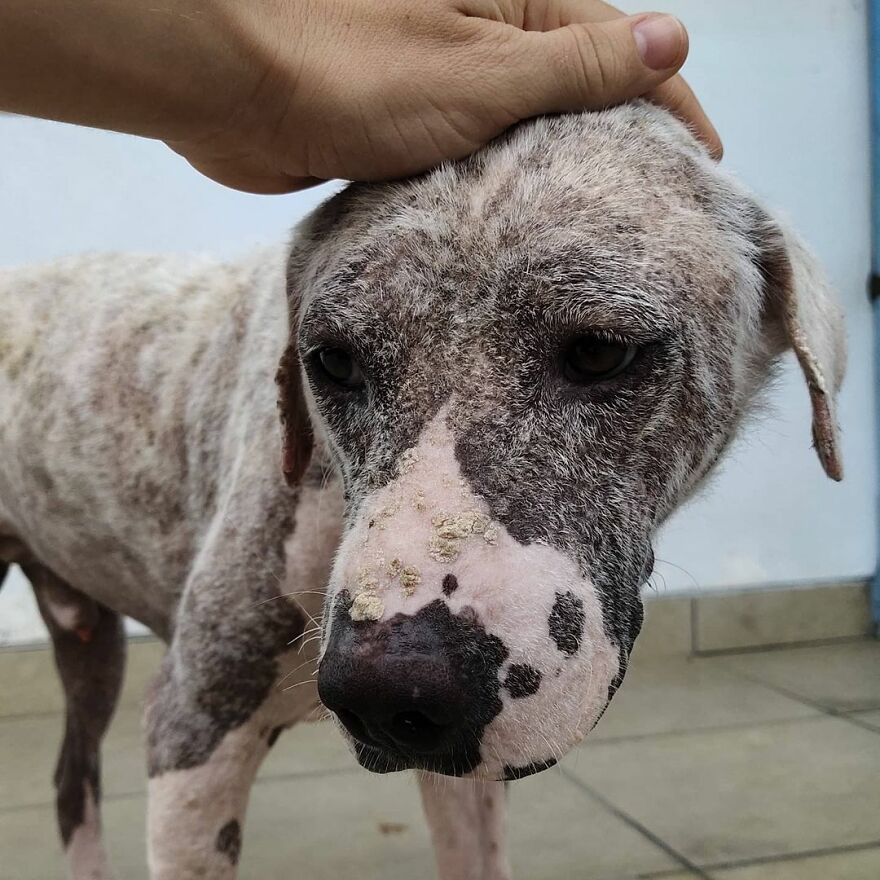 Image credit: sun_and_sage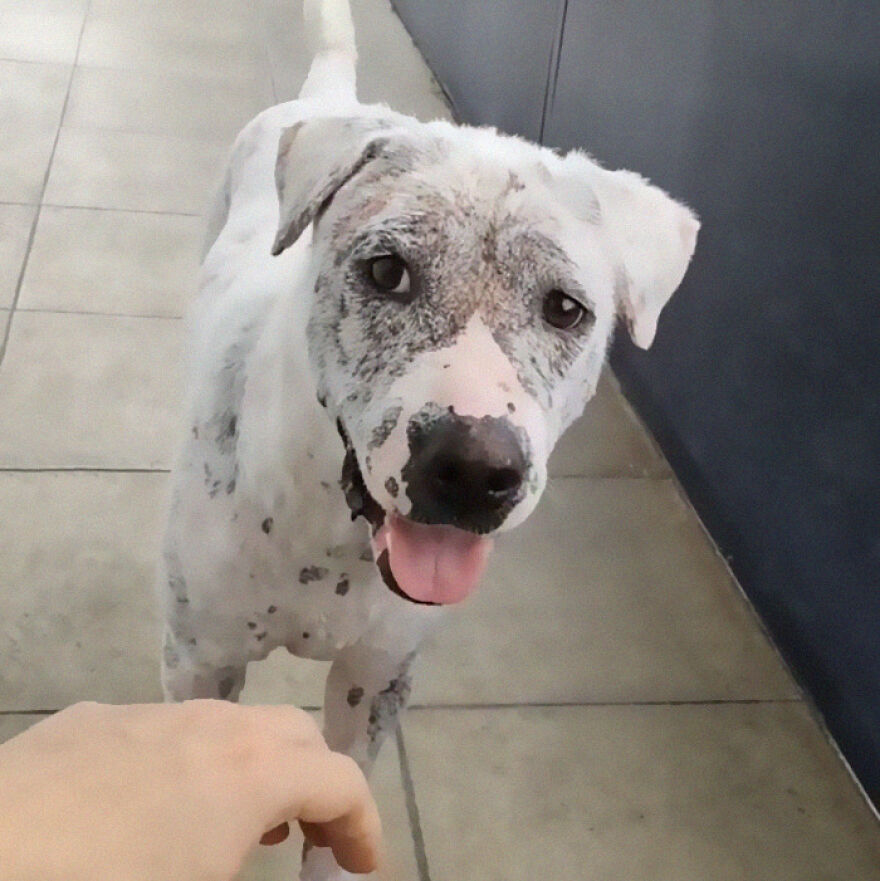 Image credit: sun_and_sage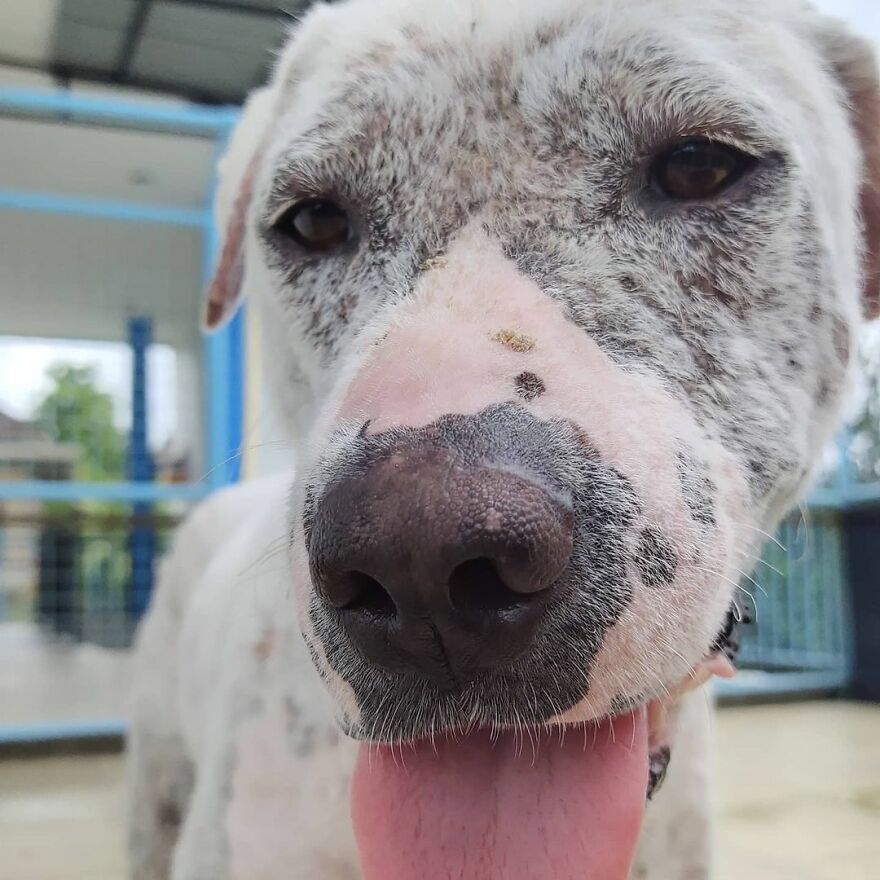 Image credit: sun_and_sage
After three months battling cancer, Homer was healthy again, and also gained his beautiful fur back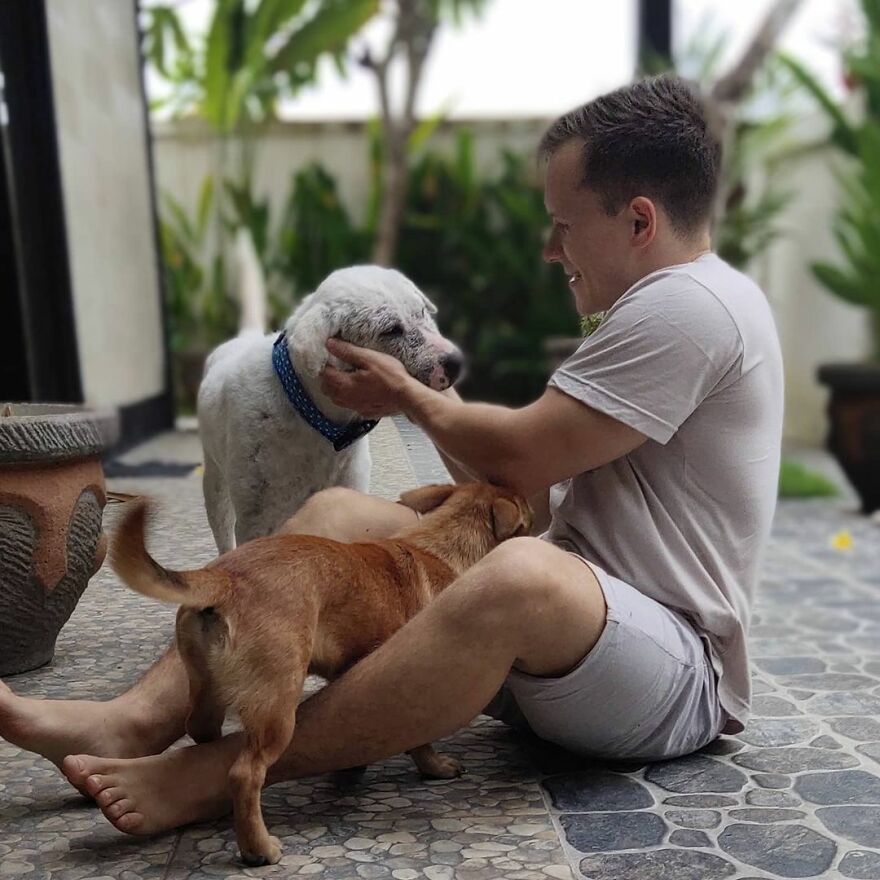 Image credit: sun_and_sage
One of Aaron friends fell in love with this gentle giant and decided to give him his forever home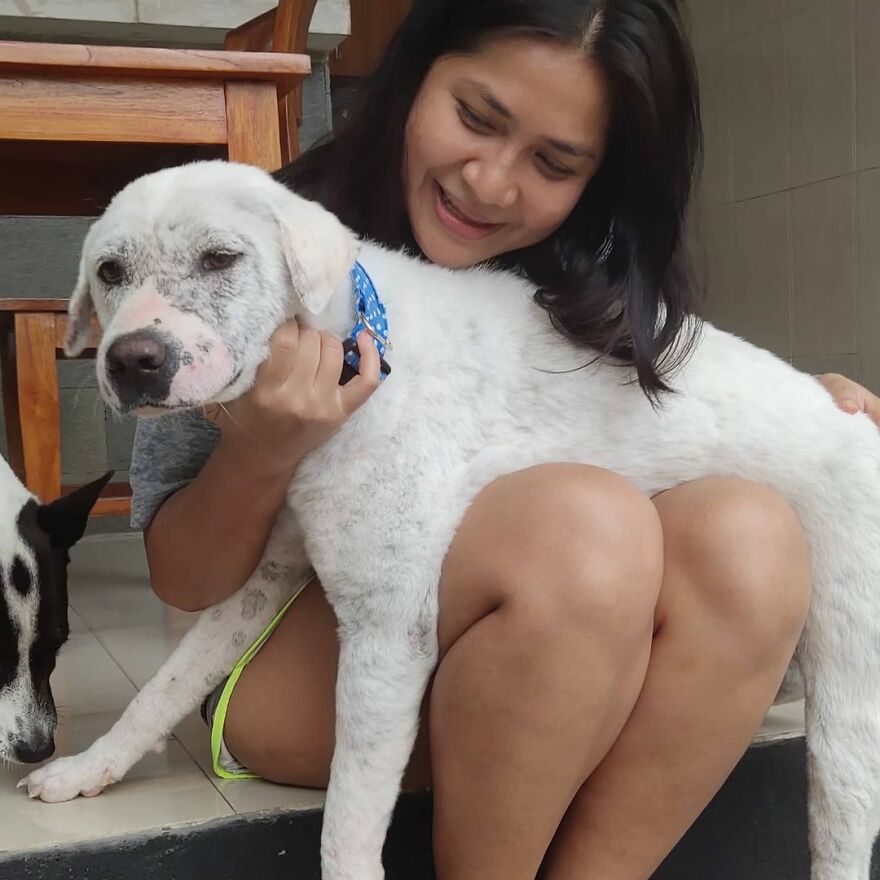 Image credit: sun_and_sage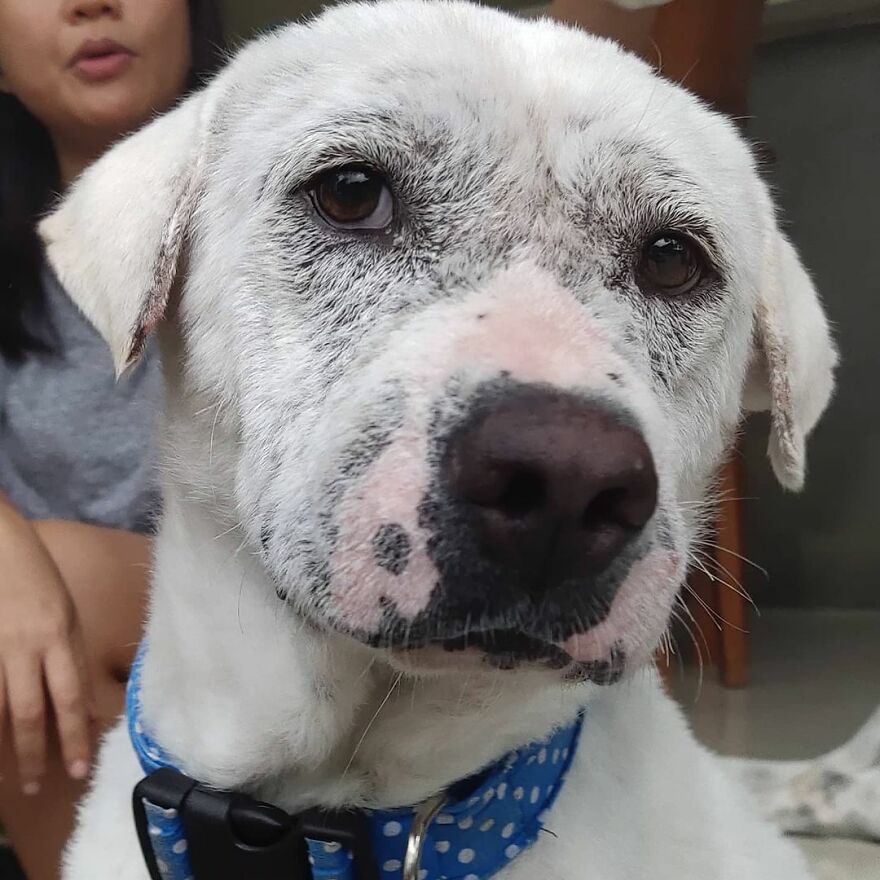 Image credit: sun_and_sage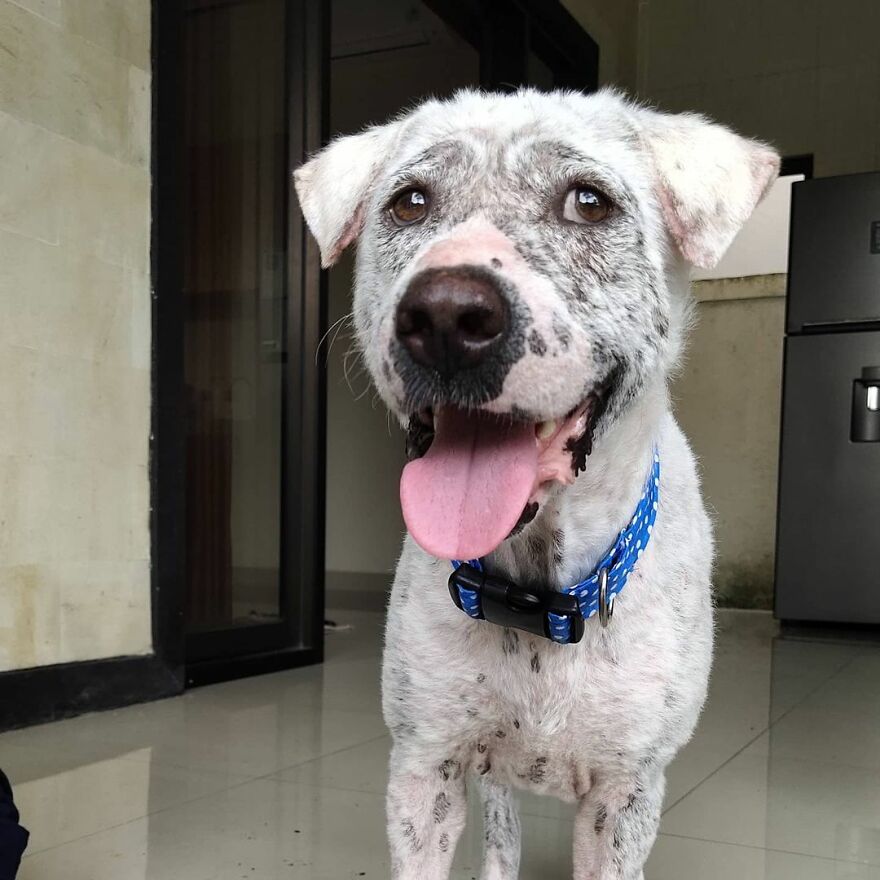 Image credit: sun_and_sage
Homer's new best friend and caregiver's name is Nungki, and he absolutely loves snuggling with her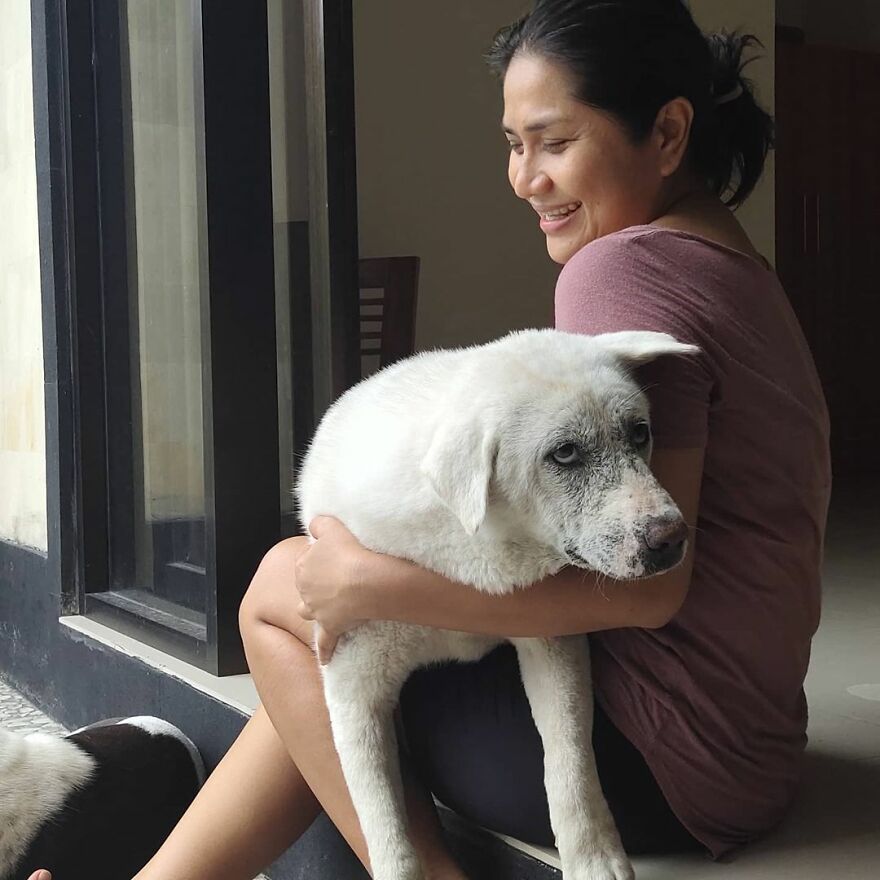 Image credit: sun_and_sage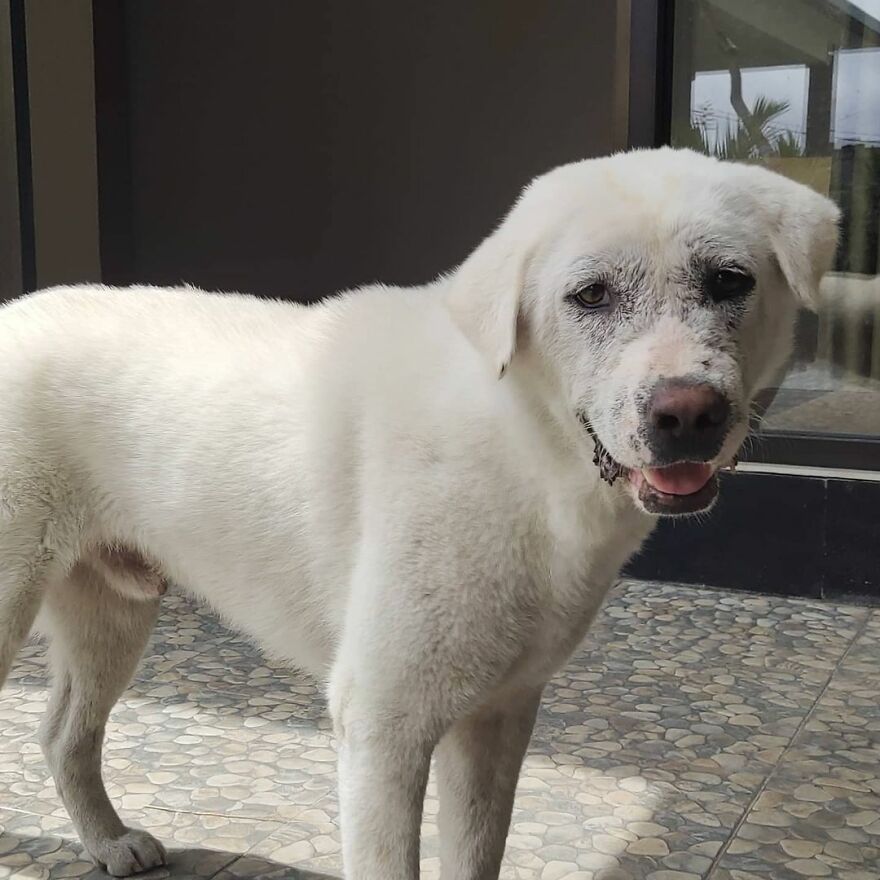 Image credit: sun_and_sage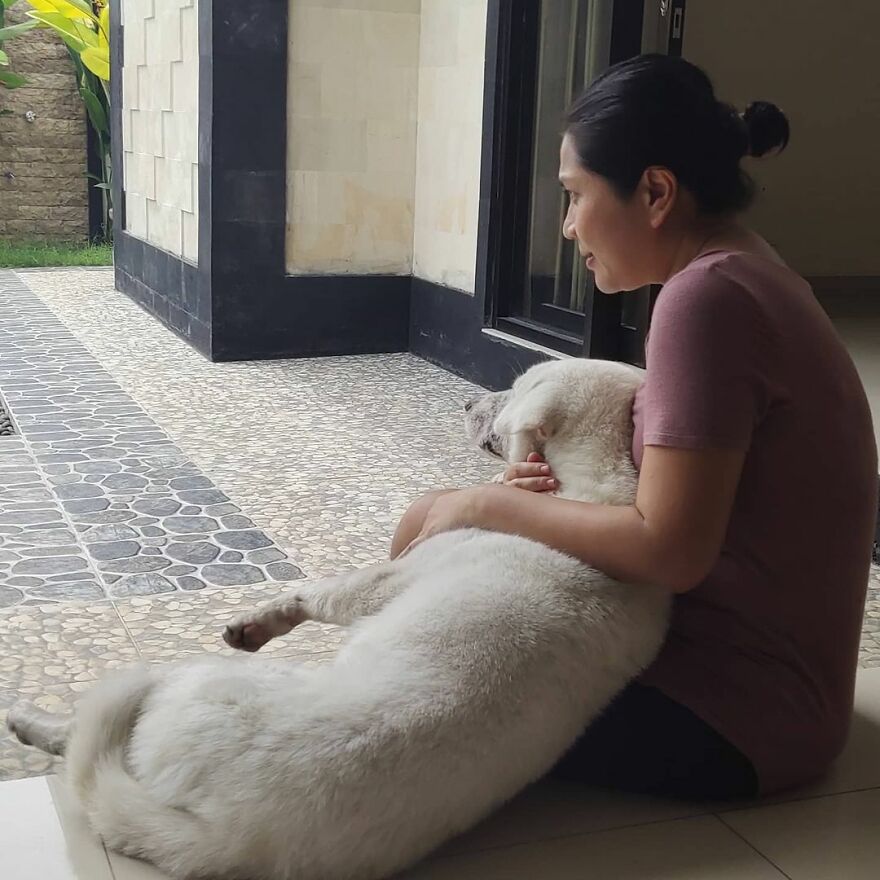 Image credit: sun_and_sage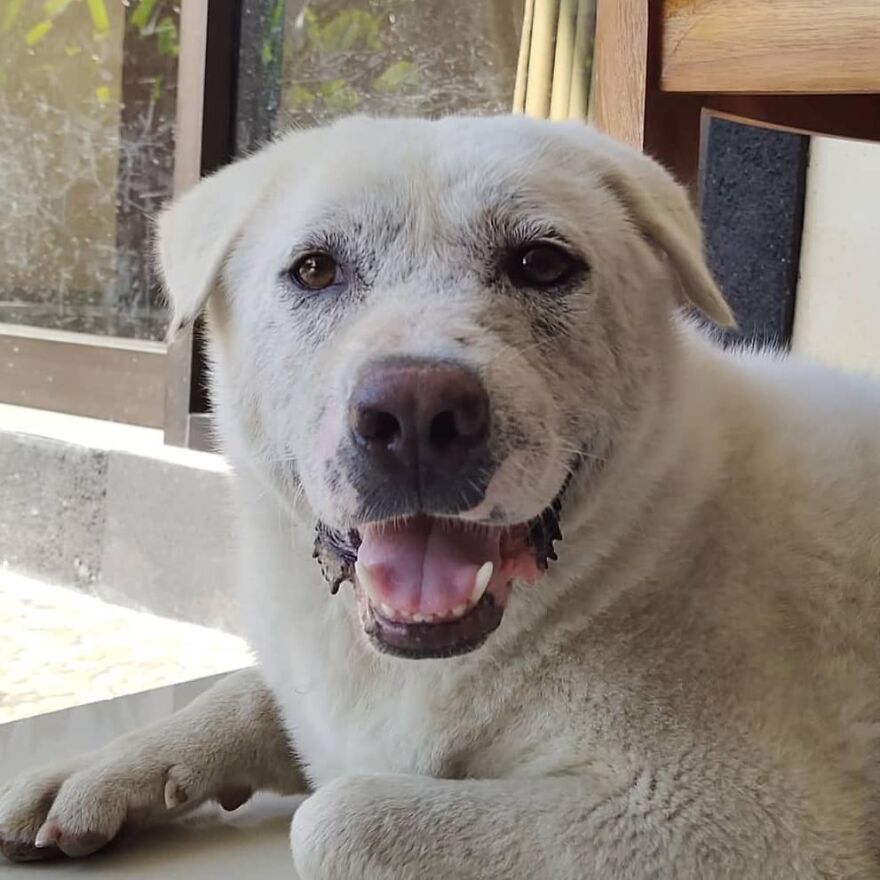 Image credit: sun_and_sage
Homer is now the complete opposite of what he used to be

Image credit: sun_and_sage