It is against all norms of hospitality and courtesy to go to someone's house without an invitation. Uninvented guests are usually not welcome, but imagine a koala that breaks in family home.
A family from Adelaide, South Australia, were shocked after they found an unusual visitor in their home. The Allen family found a little koala in one of the bedrooms in their Golden Grove home. The koala wasn't scared, he was actually hanging out with their dog Louis.
---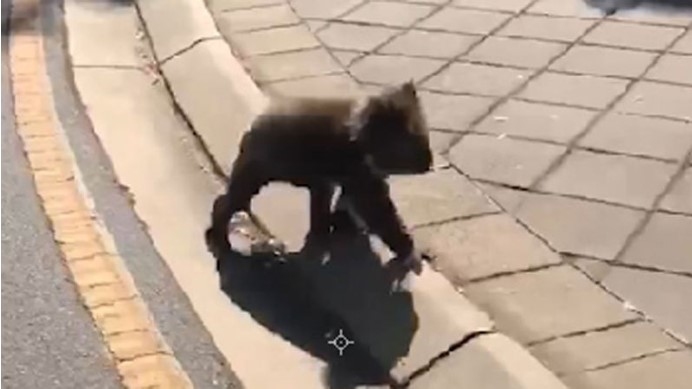 The family decided to leave the door open for their dog and the koala immediately took advantage. The koala wasn't scared at all. He even climbed up onto a double bed, confusing the dog.
Macy Allen, the daughter, said the koala was a bit confused. "The koala was so chilled, it was amazing and very cute. We've had a couple in our back yard before, and we had one fall in the pool," Macy noted.
Thankfully, the koala who broke in the family home wasn't scared. Although it wasn't hard to convince him to leave, rescue charity was called to help. So, koala that breaks in family home isn't that bad at all. It's actually cute!
---