Dogs are one of the most loyal and wonderful creatures. They are labeled as man's best friend for a reason, no matter if they are at home or at work. It's always heartwarming to see dogs on duty interacting with their partners.
Dogs usually work as service dogs or in law enforcement. It's a well-known fact that everybody loves a police K-9 dog, especially their human partners. So, it's an emotional moment when one of them has to retire.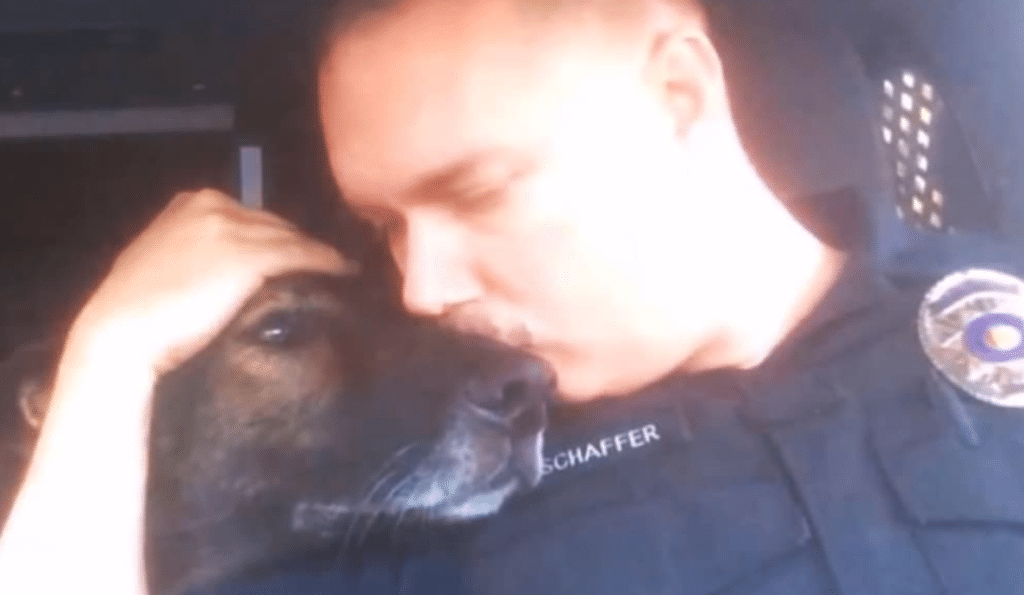 Faust, one of the K-9 police dogs, didn't know that it was time to retire when he got into the police car for one last time. His partner was Senior Special Agent Bryan Schaffer. The certified Explosives Detection and Patrol duo was happy spending many years together responding to calls.
Unfortunately, it was time for Faust to retire. His last day went a little different.
---
While on duty, Faust was always sitting beside his human partner. The dog also perked up whenever he heard the radio chattering. However, he wasn't aware that this was actually his last one on the force.
Faust has been serving in the force for 8 years. It's well known that he really earned his place there. But, it was time for him to hand over his badge.
Schaffer got very emotional during the last radio call that the two of them responded. As the voices speak on the radio, Schaffer was cuddling his dog partner and got very emotional because he had to see Faust go.
Later that day, the Senior Special Agent decided to pay a tribute to his former canine partner on his Facebook profile. He thanked Fraust who was actually his best friend for his service.
Hopefully, Faust will get the opportunity to enjoy his golden years in retirement.
---