Some farm animals don't look like they would take the prize home in any award show. If you have ever been to a farm you know this so well. We don't say they aren't beautiful. In fact, their coats may look dirty and rough because they are subjected to elements most of their lives.
No farmer wants to spend their time cleaning the animals just because they stepped in a little bit of mud because they would have to do this every single day. However, there is a sheep cafe in South Korea where the owners take extremely good care of their animals.
 

View this post on Instagram

 
There are many animal cafes, but Thanks Nature is among the oldest and its located in Seoul. Guests are allowed to pet the animals while sipping on warm brews.
---
The sheep at this cafe look amazing and very fluffy as they are cleaned, showered, and blow-dried on a regular basis.
The owner of the cafe Lee Kwang-hoo said that people visit his eatery and he's very happy when they play with his sheep. He had guests from all over the world including New Zealand, Saudi Arabia, Macedonia, and from countries that he doesn't know very well. South Korean citizens ranch to interact with animals.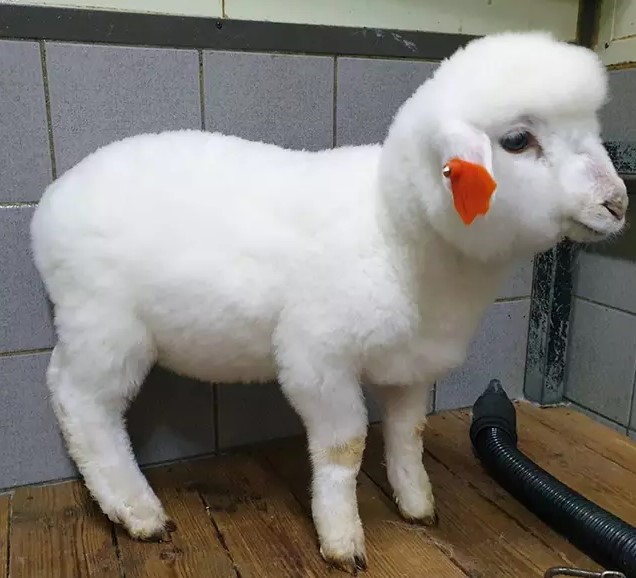 There are many sheep ranches in South Korea but most of them are far and it will take hours until you get there. Fortunately, this cafe is located in the city and you don't have to drive for hours to get there.
 

View this post on Instagram

 
Thanks, Nature is ranked as one of the ninth cutest animal cafes in the world. The cafe also has received some very good reviews on Tripadvisor. One woman who complimented the service and the food said she will definitely return to this place. Another one added that the sheep were so fluffy and happy, as they are well taken care of.
If you are a fan of sheep and cappuccino, this South Korean cafe is the right place for you to visit after the pandemic is over.
---