A monsoon hit South Korea and caused deadly floods. Thirty people have died, and 12 are still missing after the country was hit by the longest monsoon in seven years.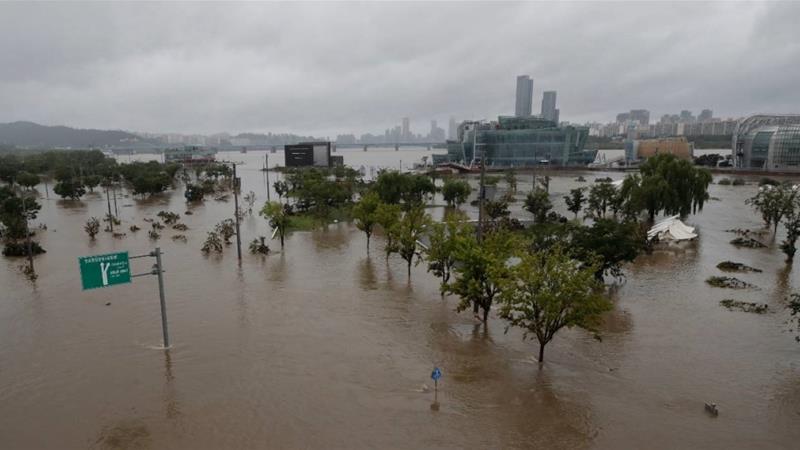 Around 6,000 people have been evacuated after 46 long days of heavy rains battered the southern part of the Korean Peninsula. Many animals also suffered during this horrible weather.
The floods left several cows stranded on wet tin rooftops in South Korea, leaving rescue crews with a major problem.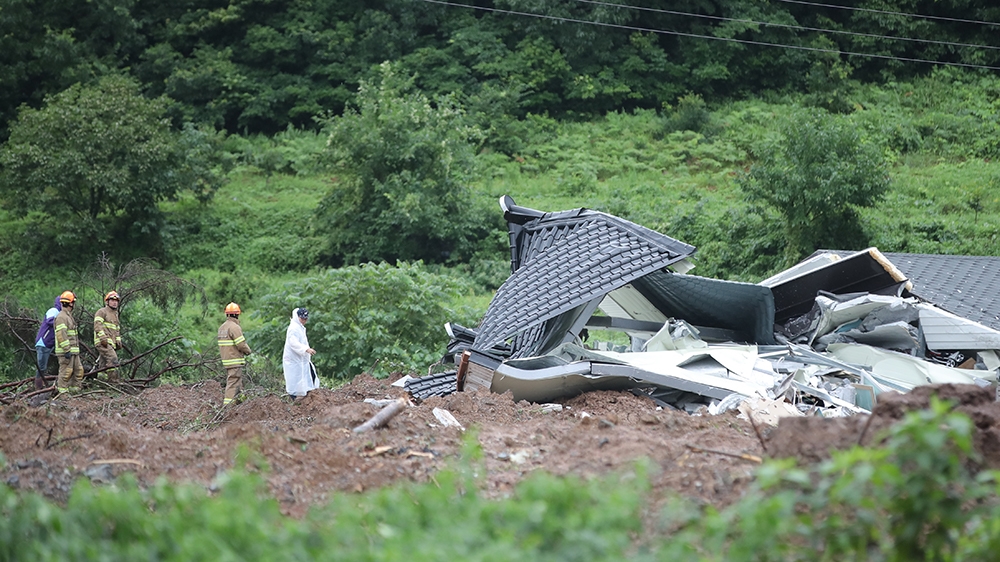 The cattle floated upwards as floodwaters mounted at the weekend in Gurye, a farming town in the south. It also left other roofs of several houses and buildings scrambled to safety.
When the deluge receded, the animals were left stranded high on the roofs, hesitating to find a way to get down.
Pictures showed as many as nine of them standing on a battered rooftop. They looked surprised, confused, and not sure how to react.
---
The cows were swimming as the water level increased and somehow ended up onto the roof. Unfortunately, they stayed there even after the floodwaters receded, one of the residents confirmed.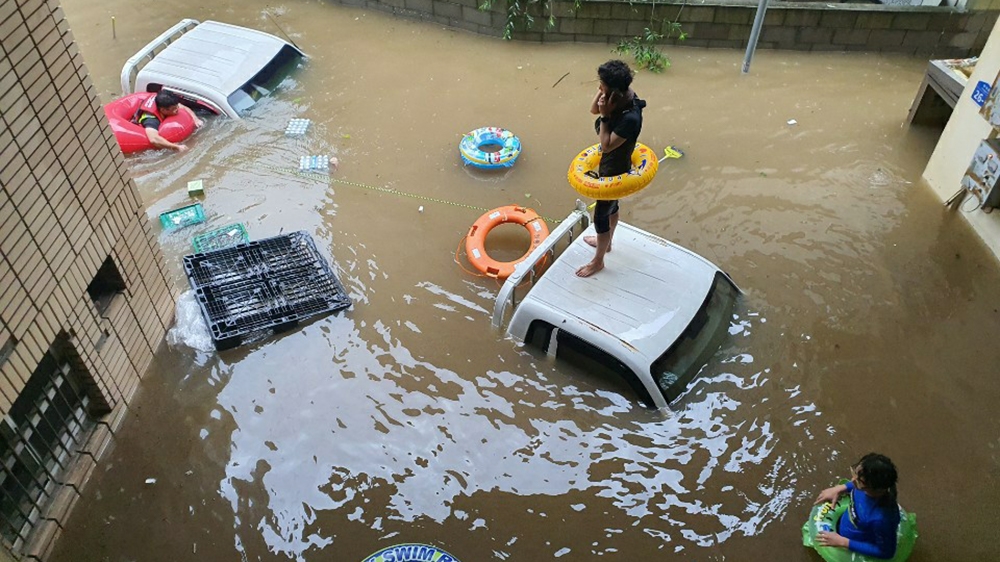 Rescuers weren't sure how to rescue the cows. Eventually, they brought in a crane and managed to lower the cattle one by one from the rooftops, hoisting them into a sling.
Even though the cows were rescued and taken to their homes safely, some of them showed symptoms of pneumonia. A vet who volunteered with the relief efforts confirmed the cows were sick.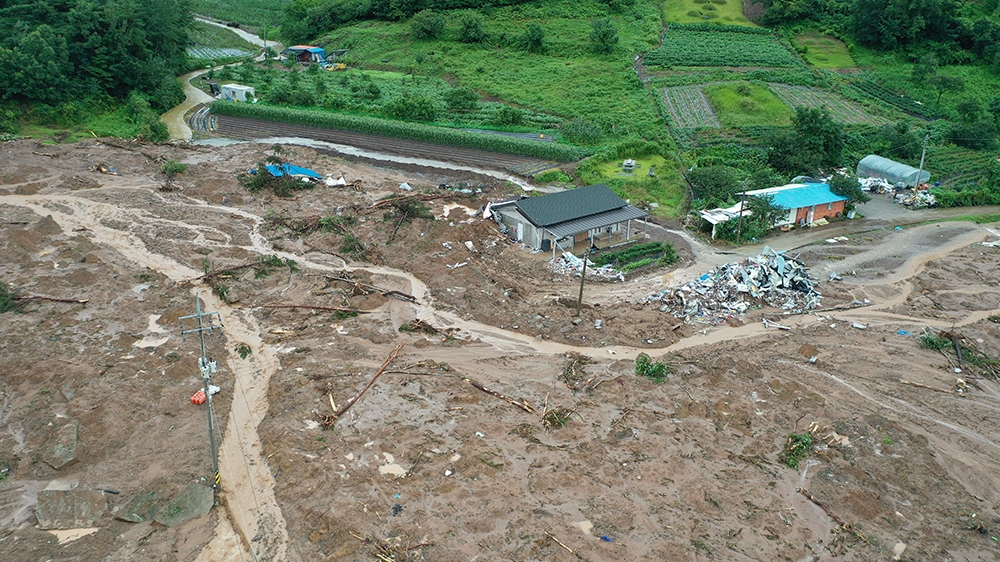 Unfortunately, the weeks of heavy rains inundated South Korea that caused widespread flooding. As a result of these floods, 31 people lost their lives since the beginning of the month.
---