Very often we can see little kittens looking for a roof over their heads, they are sometimes abandoned by their owners or their mother, and are hoping that someday they'll find a warm home and a good keeper.
---
Cassie from California, while cleaning her horse stables, heard a scream, she first thought it was a bird, but when she approached the bushes she saw that it was a cute little kitten.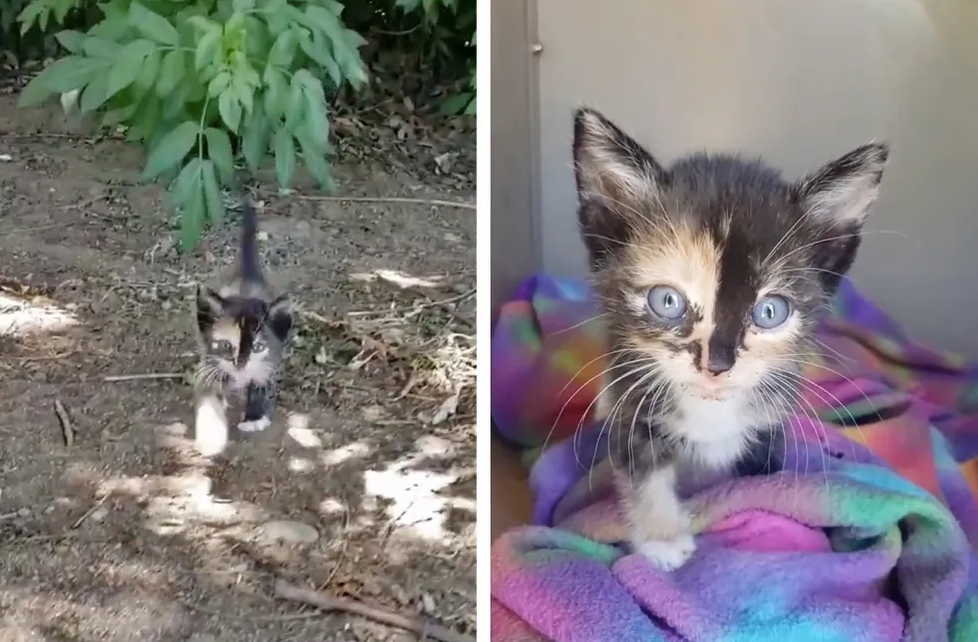 When Cassie approached the kitten, she noticed that it was hungry and was looking for milk, so she took the orphaned kitten in her arms and took it to the barn to feed it.
"I took her to the room and while I used to be trying to fill a container, she just started drinking heavily from the water that was falling to the bottom from the hose," Cassie added.
When the poor kitten drank from the water, Cassie took a can of food that was bought for her kittens and gave a quick meal to the hungry kitten.
The little kitten was weak and exhausted, so Cassie decided to take it home with her and clean it off the fleas that crawled on its body. After long wandering, the kitten was too tired and immediately fell asleep in the warm home.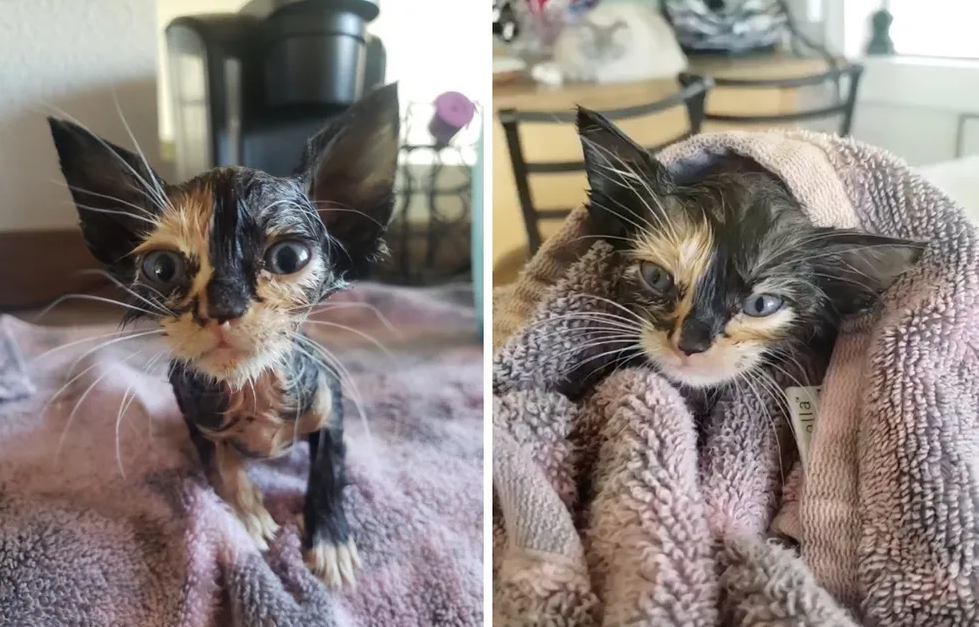 Cassie said, "I think she knew she was finally secured and will rest in peace."
The next morning when the kitten woke up it was very happy and full of energy to play with Cassie's other pets. Over the next few days, the kitten gained an incredible appetite and grew attached to her human mother.
The kitten was completely healthy and she wanted to play and fight with Cassie's other cats, even though she was still young. The kitten was now safe and happy and also too attached to Cassie.
Cassie said she was so happy and grateful to have her in her life and named her Sharm as in Lucky Sharm.
Watch the video below and share it with friends!
---