Every dog is beautiful in its own way. But, take a look at this Chow-Chow dog named Chief and you will understand why he is a special dog.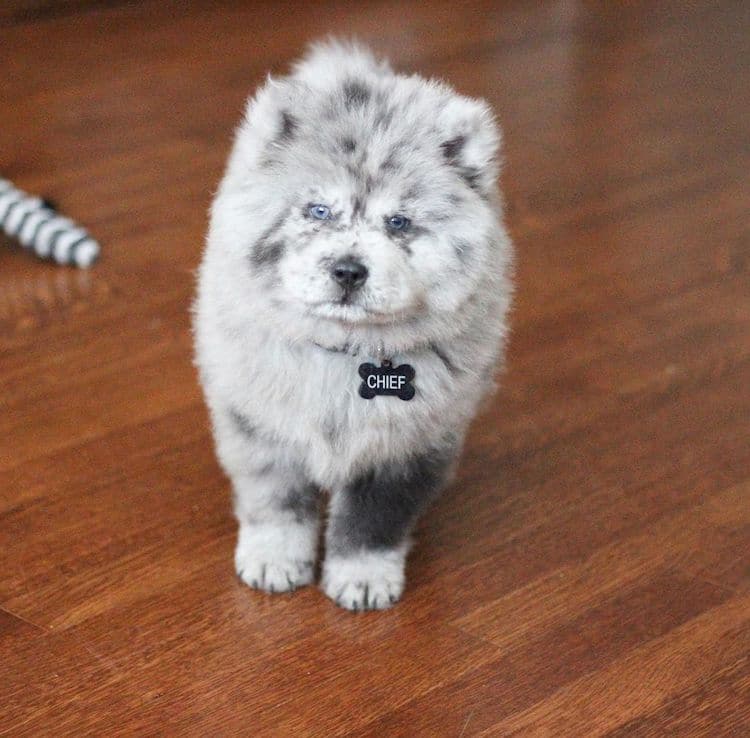 The coloring on this dog's coat is because of a merle gene, which cases a striking pigmentation pattern and blue or odd-colored eyes as well.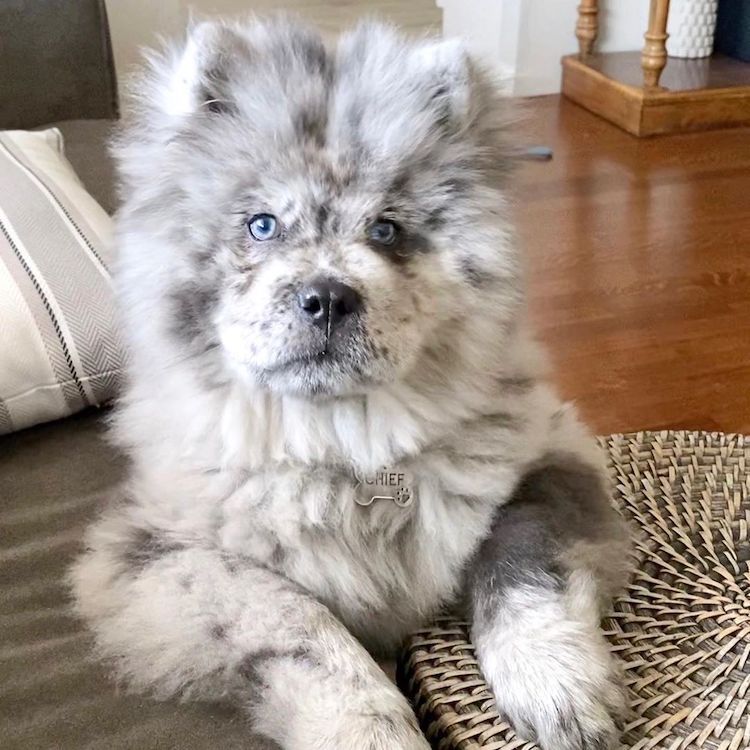 He has a dark gray speckled fur which makes him look like an Oreo McFlurry dessert sprinkled with cookies and cream.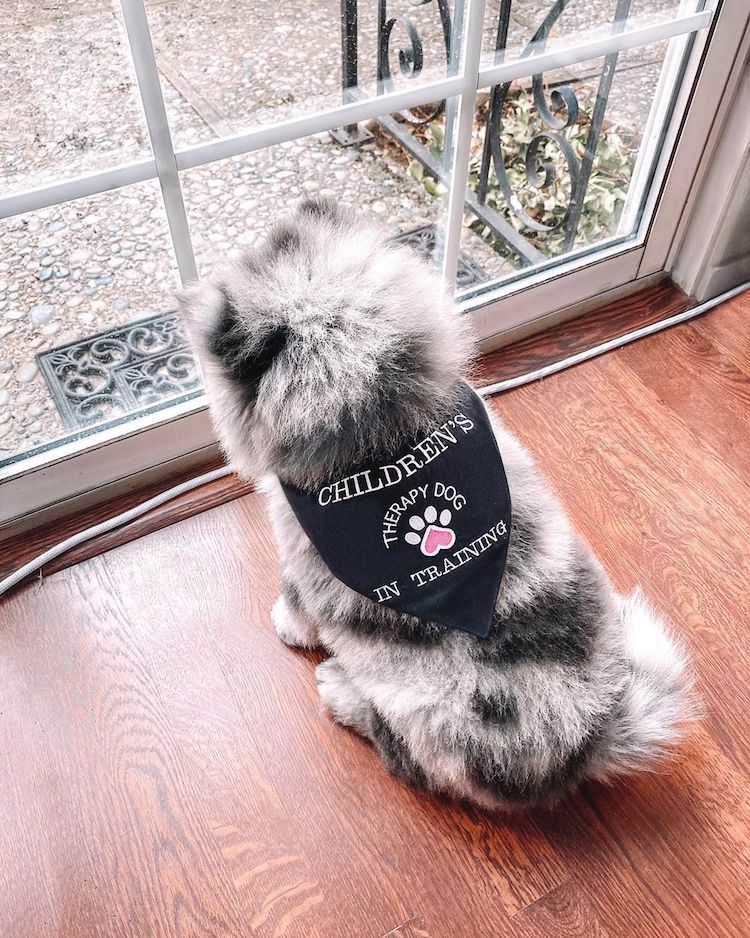 So, his owner Sara Hamilton gave him the nickname Oreo Cloud. Apart from his good looks, he's a treat that everybody loves to be around and he makes his owners' lives brighter every day.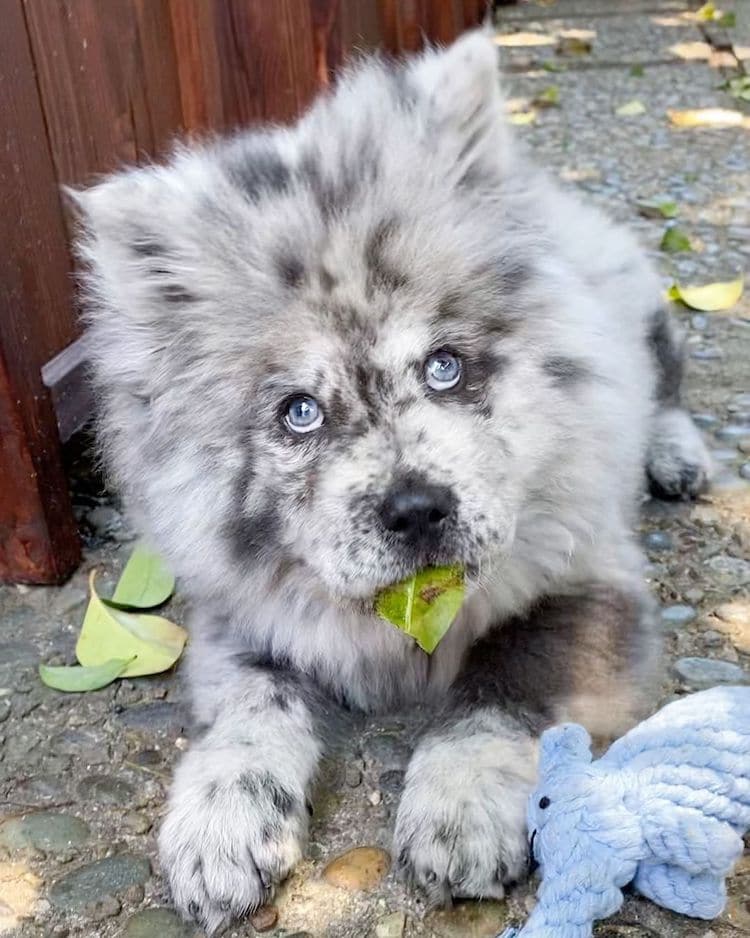 Oreo Cloud is really memorable nickname for the dog, while his actual name Chief is really fitting for his size and behavior. Since he's a Chow-Chow breed, he will grow around 85 pounds.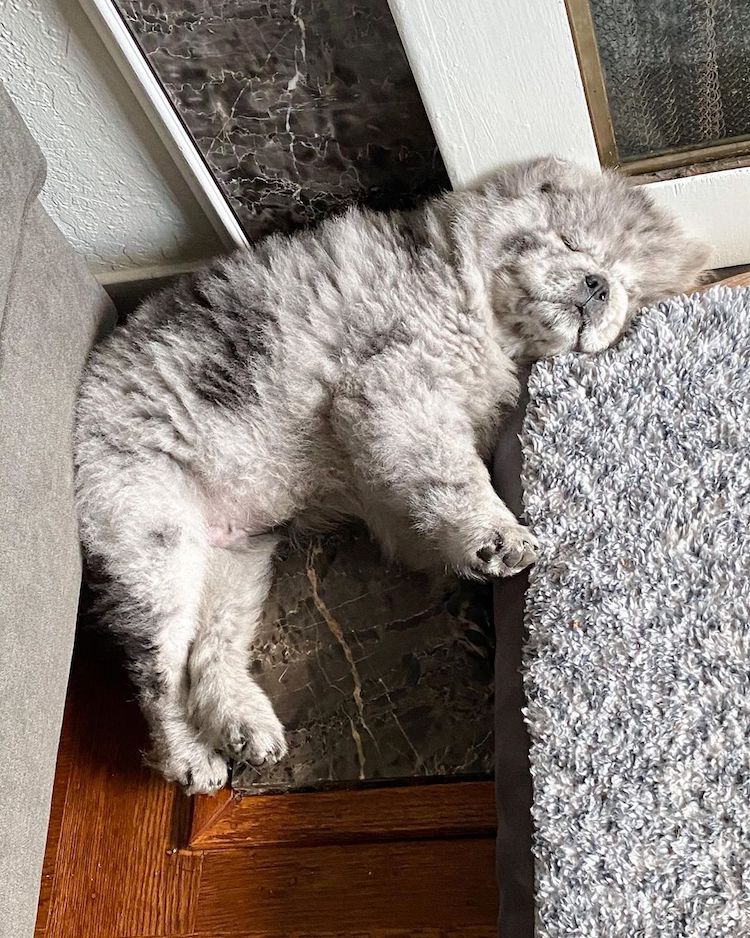 ---
Chiefalready has the personality of a leader and he's a fast learner. When he was 8 weeks, he was potty trained. Every night, he sleeps by the front door and protects their home.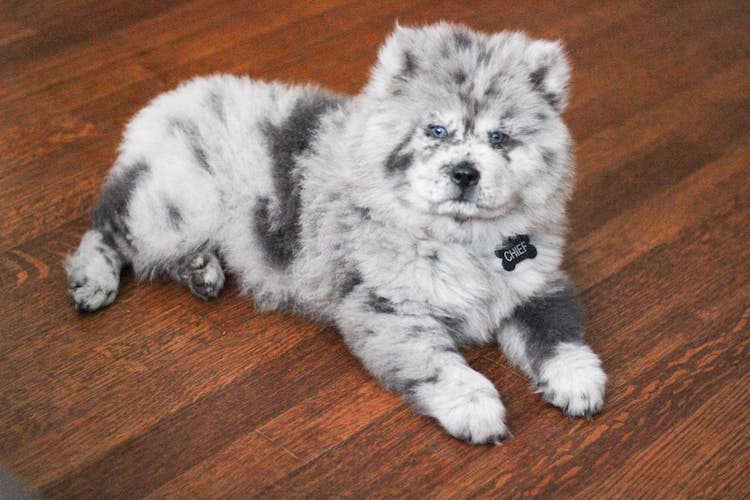 Chief is a young dog who already is delighting thousands of people with his Instagram account. Once he's ready to become a therapy dog, he will bring happiness to those who need it most, especially sick children.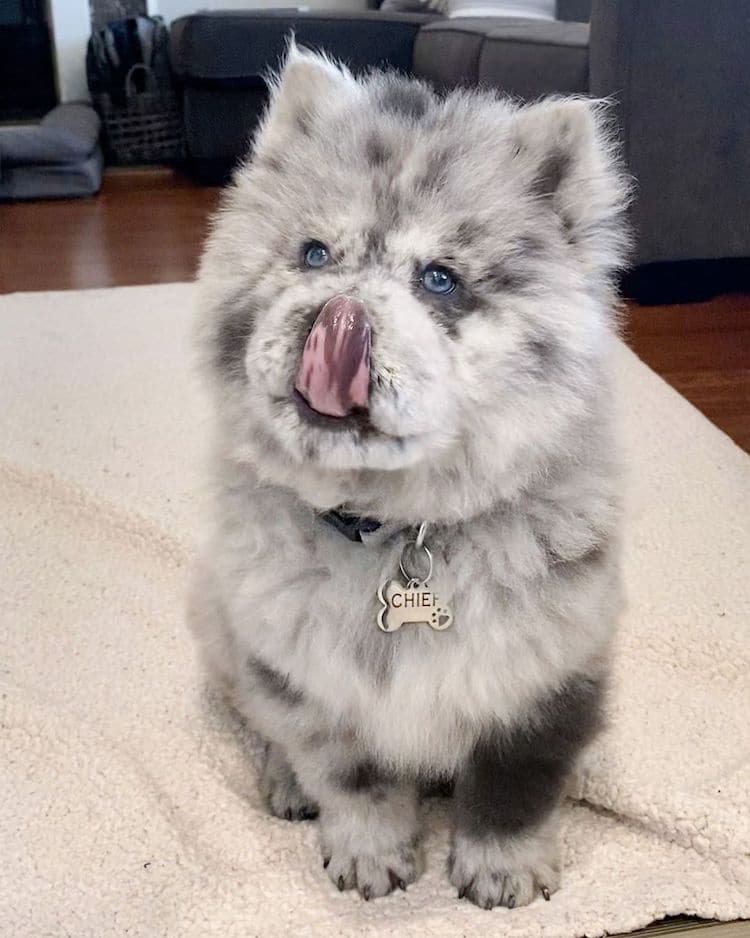 If you want to receive more updates about Chief's daily adventures, make sure you follow his Instagram profile.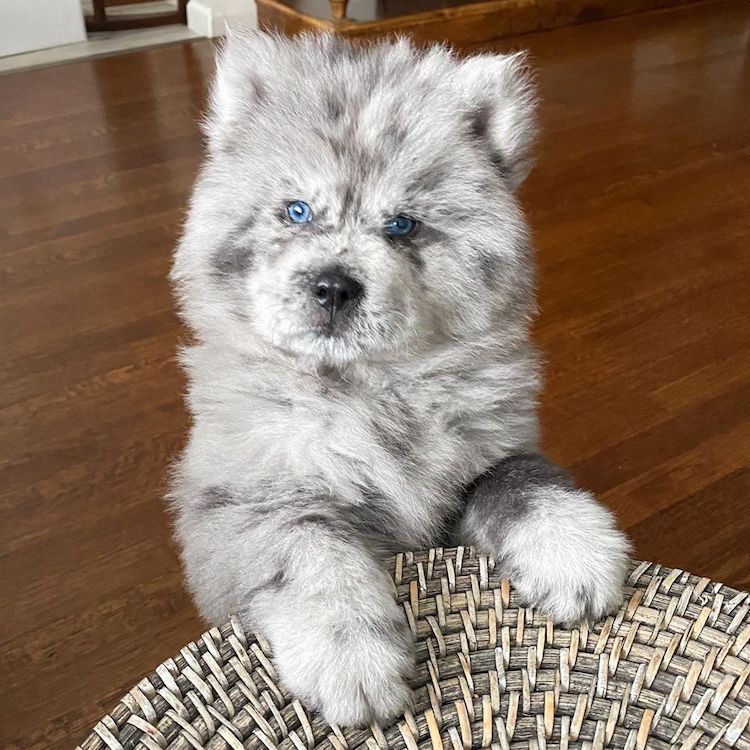 When Chief's mom Sara shared a few pictures of the furball online, he received over 22,000 likes. She noted that besides being a cute dog with his spots, he loves to cuddle and take naps on you. He has the loudest snore in the household.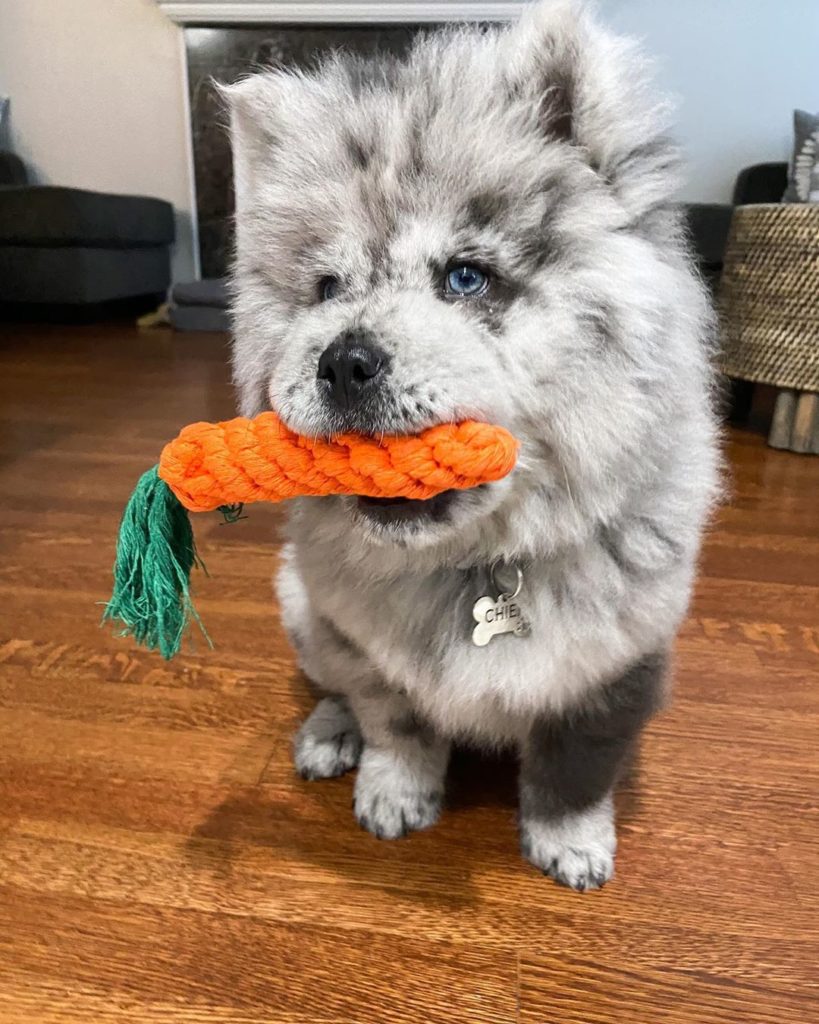 Once Sara and her boyfriend got married, they decided to add another member to their family. He is from Omaha, Nebraska, but ow he lives in Northern Calfornia with the Hamilton family. Chief also has a chameleon brother.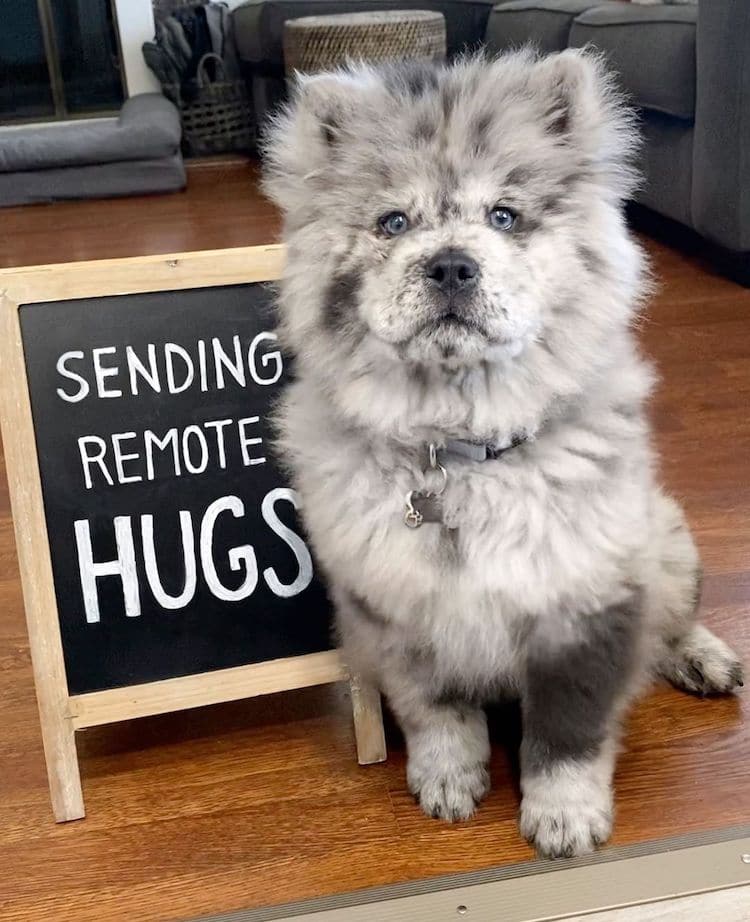 ---