As the Arizona Humane Society reports, a five-months-old stray Chihuahua puppy was roaming the streets covered in cactus spines. Luckily, the Surprise Animal Control picked up the little one on July 22 and transferred it to AHS.
After Charlie's examination, the AHS found out that the puppy fell into a cholla cactus, covering his tiny body in spines.
As soon as Charlie got to the AHS, vets from AHS' Second Chance Animal Trauma Hospital removed the spines surgically. The spines managed to get  into his mouth, eyes, and paws. The poor fella resembled a hedgehog with all those needles, but was soon saved from the spiky situation.
Soon after his observation period ended with no further complications, Charlie was put into a foster home where he was able to fully recover from the incident. Now, the puppy is ready to conquer the world and find his forever home!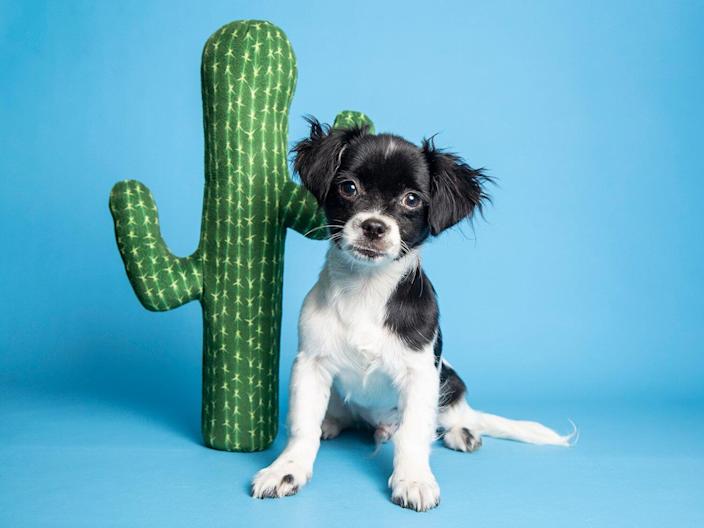 Arizona Humane Society
Charlie is just one of the 11,000 pets the AHS Second Chance Animal Trauma Hospital helps each year. AHS hopes that Charlie's story shows others that all pets, no matter how sick, injured, or upset they may seem, deserve a chance to heal and find happiness,