Almost every dog owner loves to bring their dogs wherever they go, including supermarkets, cafes, and hotels. Most of the time they also choose pet-friendly hotels while going on holidays and pet-friendly restaurants whenever they eat out, but there wasn't any pet-friendly movie theater. Every pet owner likes to spend as much time as possible with their furry companion.
But, dog owners were not allowed to take their dogs with them in movie theaters. However, that has changed now. A new pet-friendly movie theater opened up in Texas and dog owners can bring their pets with them, and watch a movie together while sitting on comfortable couches.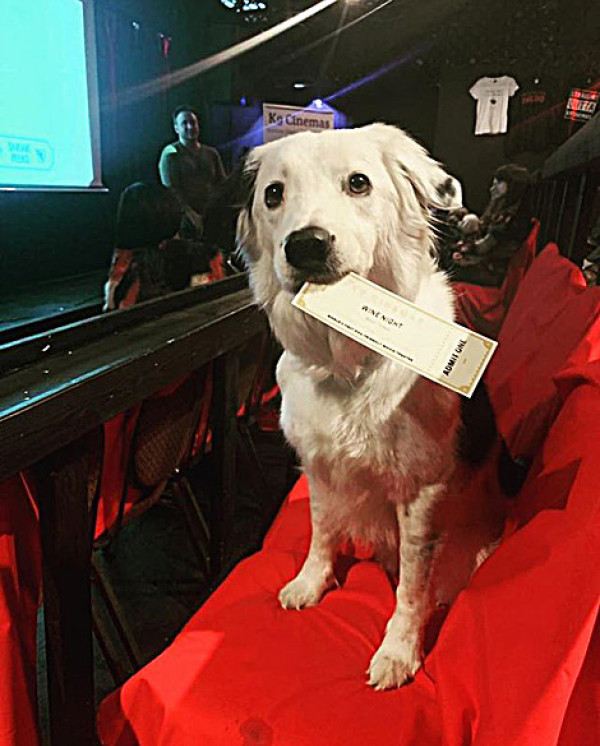 The new theater that opened up in December is called K9 Cinemas. It's is located in Plano, Texas, and is probably the most pet-friendly cinema on the planet.
---
The fun part is that K9 Cinemas always screens dog-related movies, which means that you never know which movie you're going to watch. The cinema announces the name of the movie just several minutes before it starts. Most of the time they show classic movies.
Tickets cost $5 per dog, $10 for kids and $15 for adults. There is free alcohol included in the tickets for adults, like bottomless wine, or four servings of whiskey. However, you can't take more than 2 dogs to the theater and you have to clean after your pets.
If you want to know more about K9 Cinemas, take a look at their website or Instagram account.
Thanks to K9 Cinemas, now dog owners can finally enjoy a movie night with their furry friends.
---