The boxer Nubby was born in 2017, without his front legs. His mother did not reject him entirely, but he was too weak and small to ignore his brother and sister. Because of that, he could not eat. The vet didn't think that Nubby would make it.
Luckily, a woman named Lou Robinson heard about Nubby. She immediately said she would take it without any hesitation.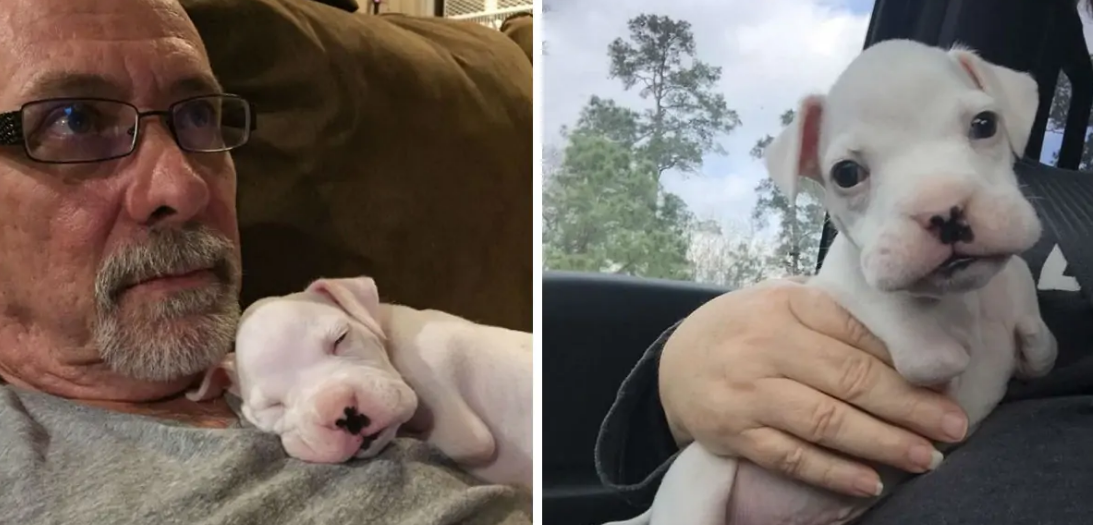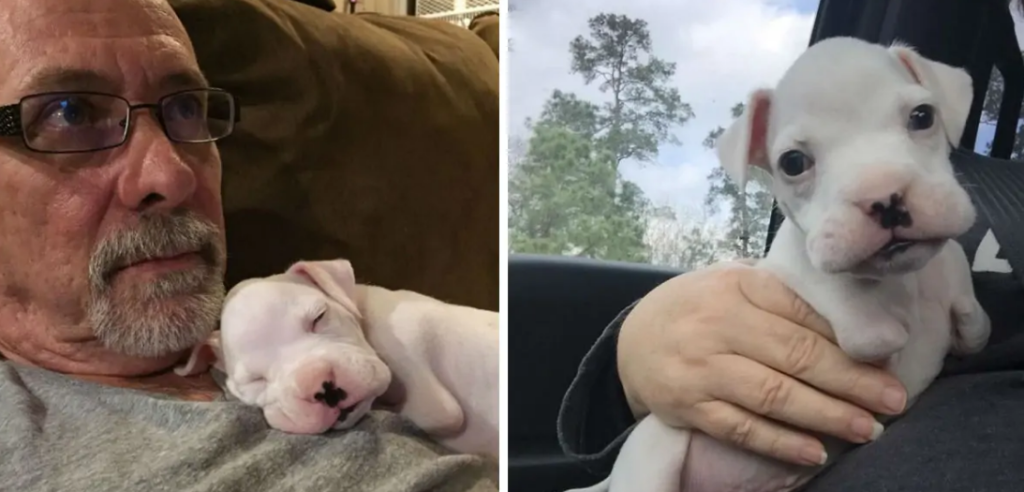 Lou and her husband, Mark, run an animal rescue organization called the Warriors Educate About Rescue. The main goal of this organization is to teach kids how to properly take care of animals. Although Lou and Mark are frequent adoptive parents, Nubby was the most difficult dog they ever took.
---
Lou and Mark did research on how to take care of Nubby. They bottle-fed him with a sloped slope in order to prevent milk from going into his lungs.
Nubby made a connection with his new parents quickly. However, he is closer to Mark and loves to sleep on his shoulders!
"The third day has come and gone, the seventh day, the tenth day, the sixth day, and Nubby has prospered. He prospered! His eyes opened, his ears grew, he found his sounds, his smells, and his voice," Lou said.
Sadly, when he was just three weeks old, Nubby's health was getting worse. The Robinsons were very cautious, but the poor pup was still suffering from pneumonia. He also had an abnormality in his esophagus.
Nubby was taken to the intensive care unit and he almost died. However, the little puppy refused to give up and after several weeks, he recovered his health!
Nubby made Lou and Mark so happy they decided to adopt him officially. They realized that they loved him too much to give him up.
This boxer without front legs is an example that everyone should follow, if you want to be happy, just be it!
---