They say 'not all heroes wear capes'! That is very true – some of them wear swimsuits and rescue kangaroos in distress! These brave Australian men didn't think twice when they saw the helpless and confused kangaroo in the cold waters in Canberra.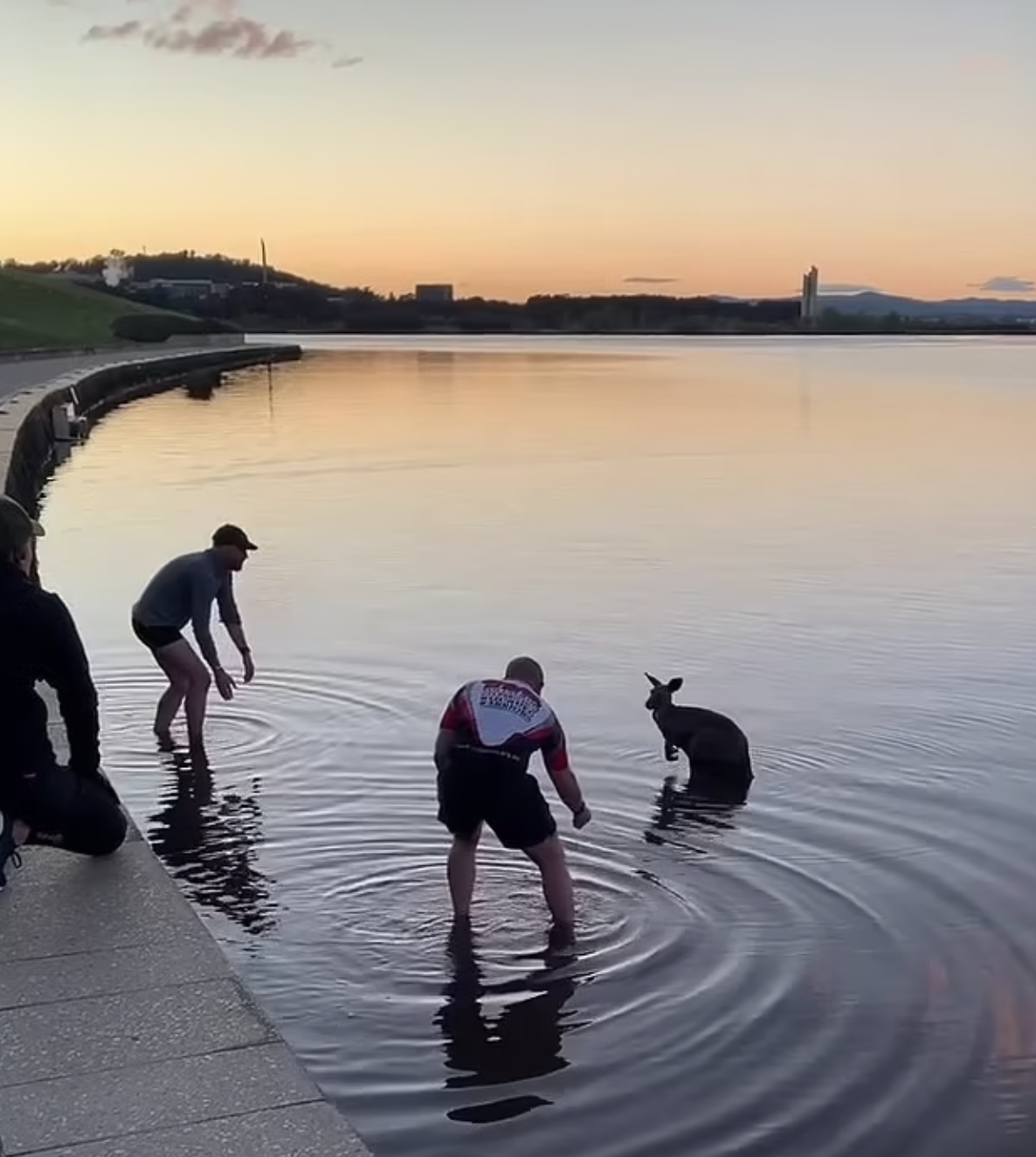 The video quickly went viral after David Boyd published it on Facebook. On the footage, you can see the two men carefully approaching the scared kangaroo in the cold waters of Lake Burley Griffin, Canberra, Australia. Luckily, the kangaroo was patient with its rescuers and they managed to pull it out on the shore with no harm done to anyone. As sweet as they may seem, kangaroos can be quite dangerous and aggressive in presence of humans. Thankfully, this one got the intentions of the men and let them do their job.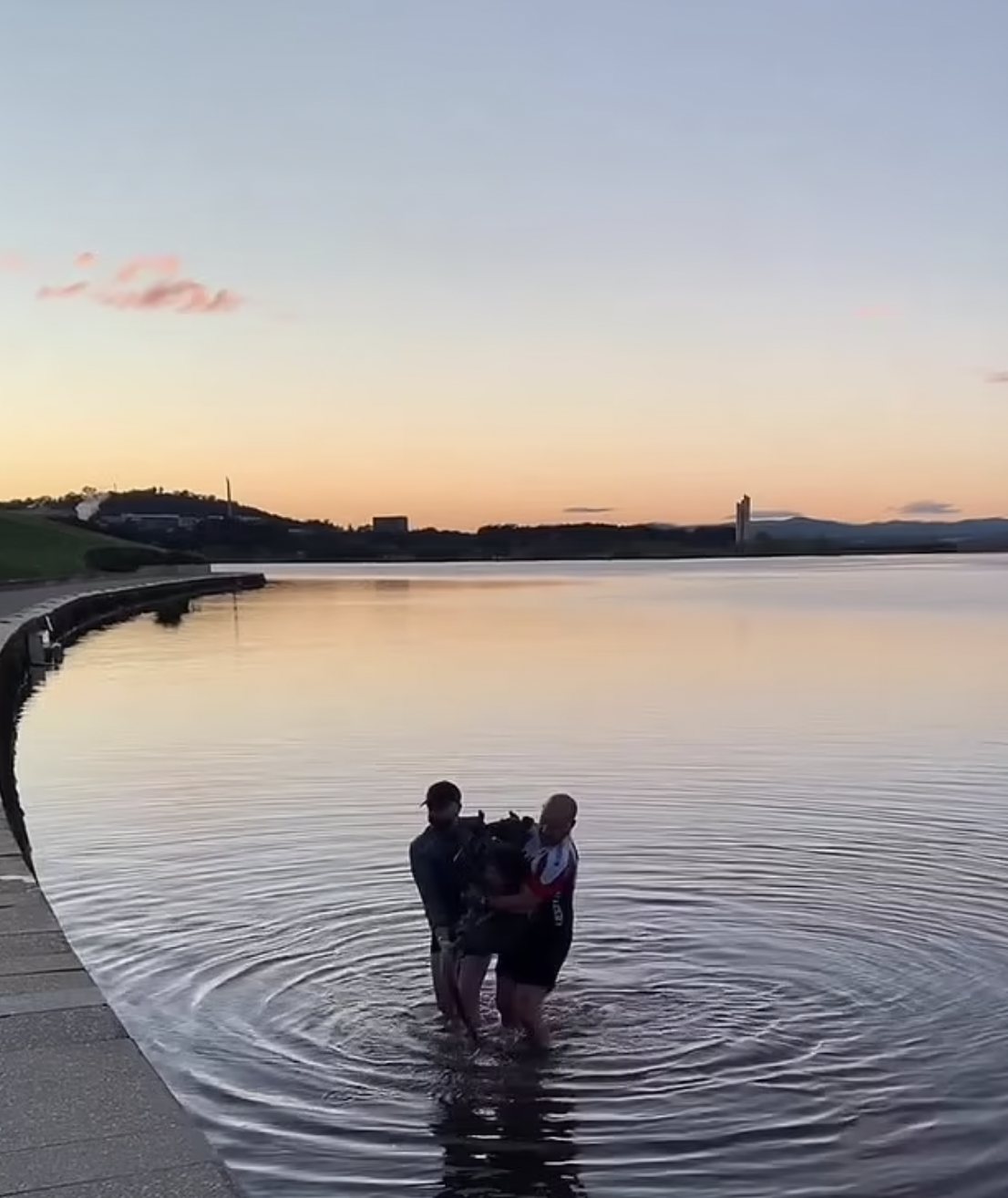 "At the end of the day I think it's just what any warm-blooded person would do," Nic Crowther, one of the two rescuers, told ABC Australia. "You help out animals or people or whatever you need, and we've seen that so many times over the years."
Once the animal was out and safe, a third man came and tried to comfort the scared animal. The three men tried comforting the marsupial for half an hour before it came to its senses and hopped away, but not before it showed its gratitude in the cutest way!