A sweet family dog adopted two rescued kittens recently! Earlier this month, the two little kittens were brought to the Manhattan Animal Care and Control (MACC). Unfortunately, their mom was nowhere to be found, so the kitties were clinging to each other for comfort.
The kittens were in a desperate need of a foster home, so one of the volunteers of MACC decided to help. Asa brought them home when they were just 3 weeks old.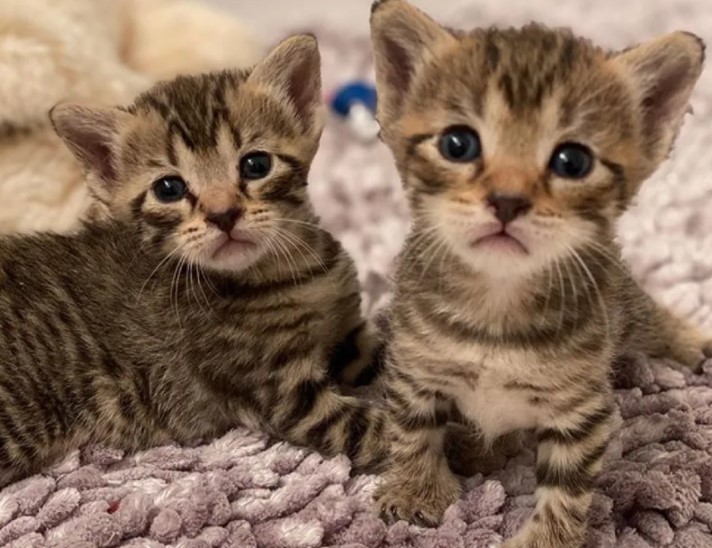 The kittens were named Milli and Gilligan. As soon as they were brought at Asa's home, they came out of their shells and wanted love and affection from their foster mom. They were very young and needed a mother's love.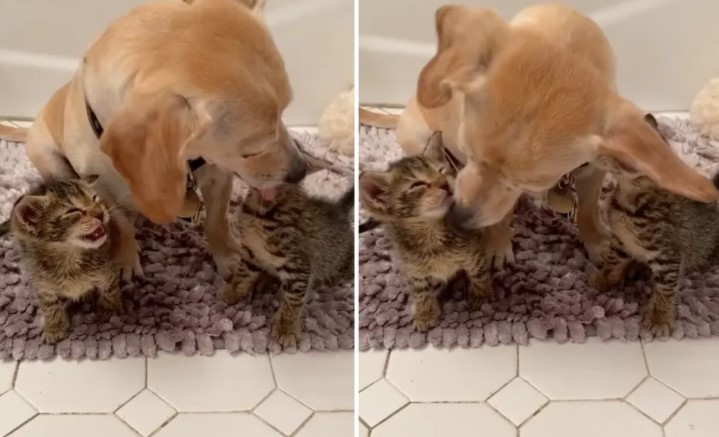 Asa decided to introduce the kittens to her 7-year-old dog Kona. She has a very big heart and maternal instincts for kittens in need. Even though she was rescued with her 3 puppies, and was later adopted. Unfortunately, Kona was returned to the shelter, twice. Fortunately, Asa came in and Kona ended up as a 'foster fail'.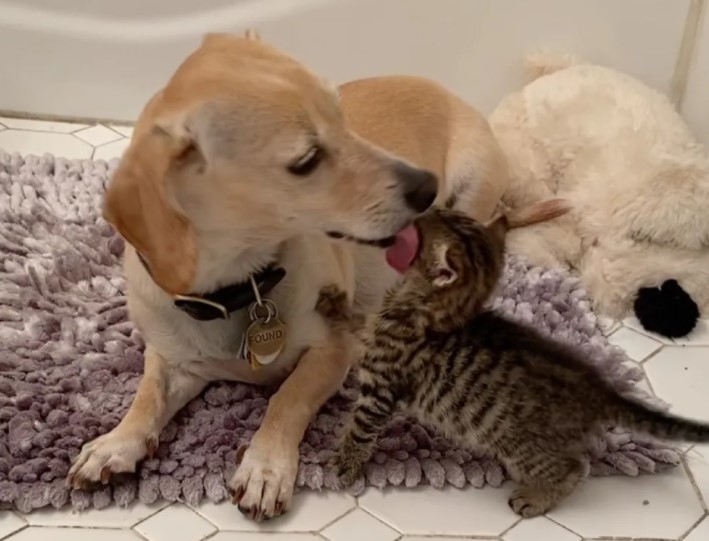 Kona was very excited to meet the kittens. When she heard their tiny squeaks through the door, she entered the room and immediately started mothering the new babies. Fortunately, the kittens felt the same and started nuzzling into her face. They immediately became a family!
---
Mama Kona instantly showered Milli and Gilligan with love and licked their faces. When she took care of one kitten, the other started crying. So the loving foster mom found herself busy with the two needy kitties. If the kittens wander off a bit too far, she carries them back to the nest. Either way, Kona loves taking care of them!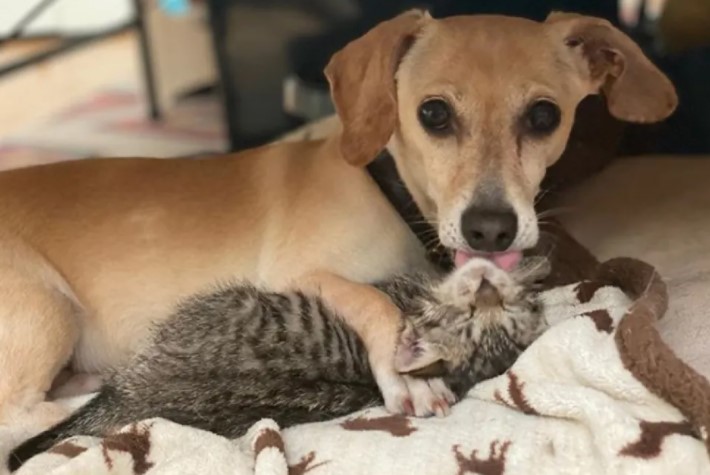 The kittens love their new mama and can't get enough of her attention. When Kona hears their cries, she immediately comes running.
Watch Milli, Gilligan, and their canine mama in the video below:
In a few weeks, the kittens will be ready to find a forever home. Milli and Gilligan will be too big for Kona so she won't be able to take care of them very soon.
---