A woman held on to her horse for 3 hours after he was stuck in the mud. It seemed like the 17-year-old horse named Astro was going to drown in the mud, but his owner worked really hard to save him.
Nicole Graham didn't want to leave her horse to die, so she did everything in her power in order to rescue him. She kept him calm and above the deadly quagmire mud, as the ocean tide was coming very close.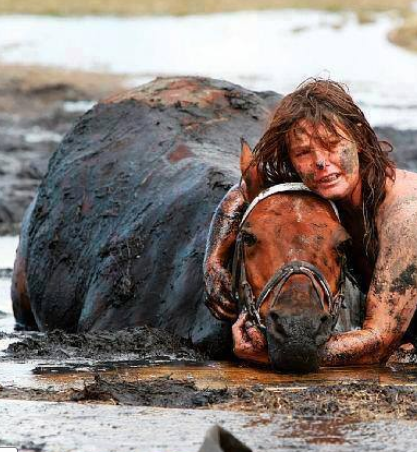 The 900 lbs horse got stuck in the mud during a ride in Melbourne, Australia. Nicole's daughter Paris joined her on the ride. Unfortunately, her horse got stuck too.
However, Nicole somehow managed to rescue Paris' horse but she couldn't save her own horse Astro.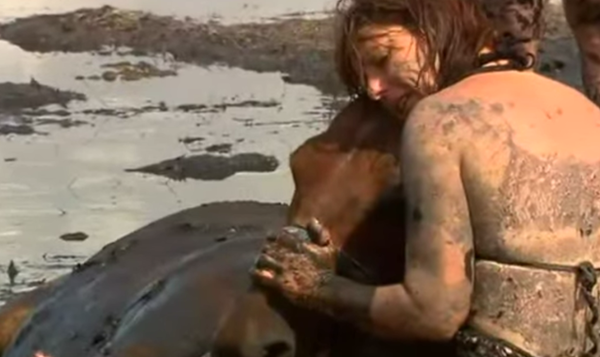 Sadly, her efforts to save Astro made him get stuck, even more. So, the only thing she could do was to keep him calm until help arrived.
Paris managed to call for help and Astro was given sedatives while the rescues attached a harness to him in order to get him out.
---
Nicole, who has more than 10 horses, noted that it took around three hours for the rescuers to bring Astro to safety.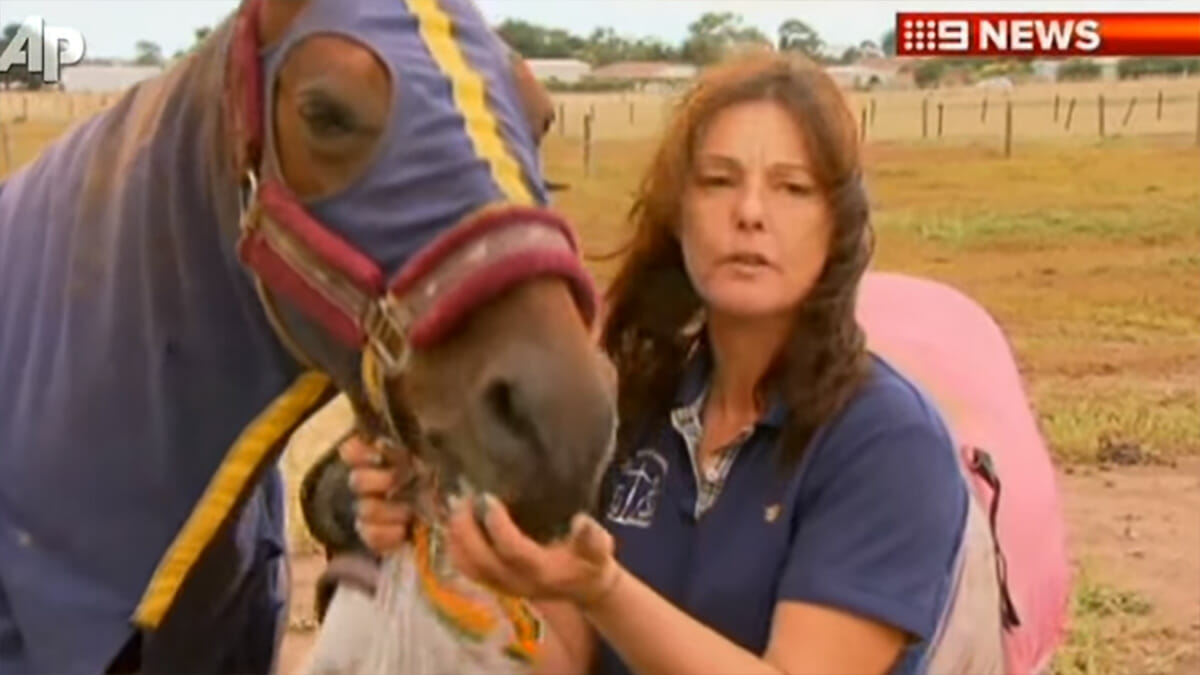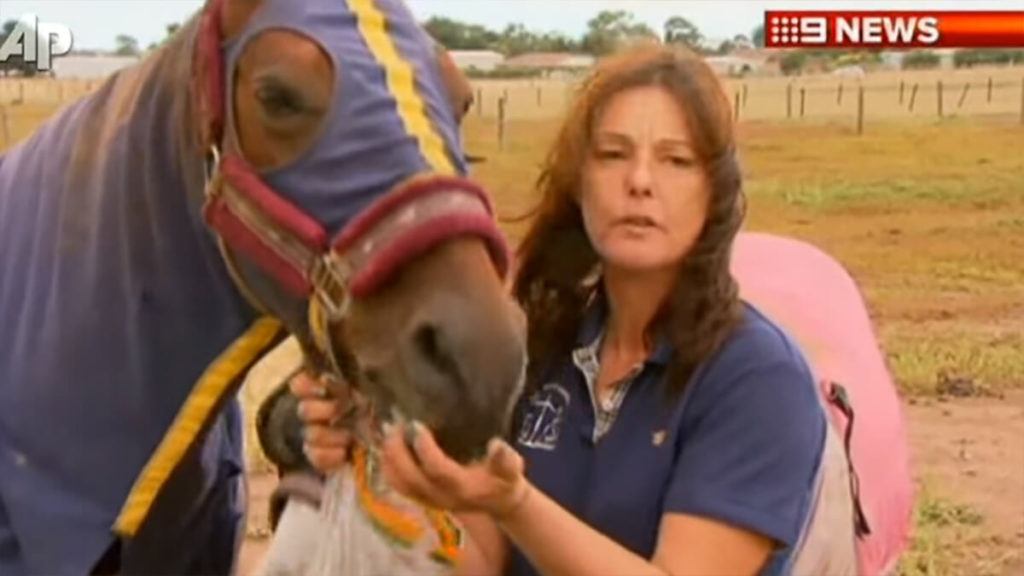 She was terrified and heartbroken while her horse was struggling. She also noted that for 20 years of riding, she never had such drama. One of the rescues Roger Buckle said the mud was like quicksand.
Fortunately, Astro suffered some muscle soreness and was a little bit dehydrated.
Astro must have been very frightened during this ordeal! We are glad that Nicole kept the horse calm until rescuers arrived.
---