An underage boy from Houston, Texas has been abusing his German shepherd dog named Bella. After the abuse was caught on camera, the dog was taken away from the boy and his family.
In the video, which is very difficult to watch, the boy holds Bella up against a wall and yells at her. He even hit her in her head. Although there is someone else in the room videotaping the abuse, that person doesn't intervene at all.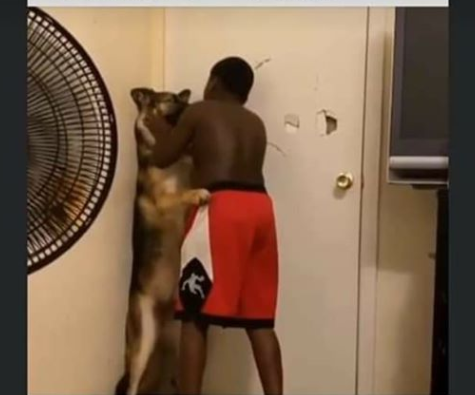 This kind of behavior is scary and unacceptable. Who knows what this family is doing to Bella when the camera isn't recording?
The video was shared on social media this month and it was also submitted to the authorities. As a result, Bella was seized. Even though the boy is underage, it's been reported that he would be facing charges. However, it appears that the justice for Bella failed miserably.
On June 27, investigators said that there wasn't any proof of animal abuse, despite the video. So, Bella was sent back to her abusive family.
---
Also, there was another video showing an abusing another animal, but this time it was a cat. It's believed that it was the same boy and he was violently hitting the poor cat in the face. It's unknown whether the cat lives in the same house as Bella. However, one thing is for sure – this boy's abusive behavior must be stopped!
Concerned citizens started an online petition in order to let know authorities that they care about animals who have been abused. After many people sign it, a letter along with the signatures and comments will be sent to Investigator Fesperman of the Animal Cruelty Unit.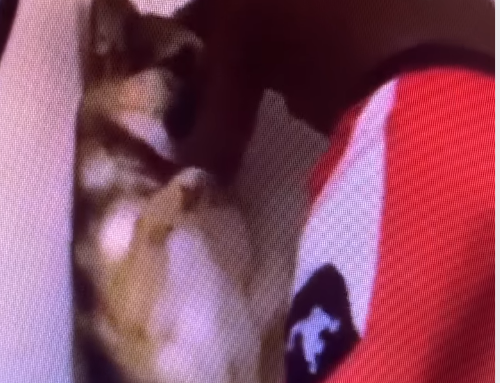 It's obvious that this is an abusive family that doesn't care about animals and their wellbeing. They should be prohibited from owning any animals now and in the future!
Bella doesn't deserve to live in an abusive home. If you agree, please sign the online petition and prevent this family from ever owning pets again!
---