An unknown drunken man from Warsaw, Poland, was filmed trying to injure a bear at the zoo. The exact date of the incident is not known, but it is assumed that it was after the completion of the COVID-19.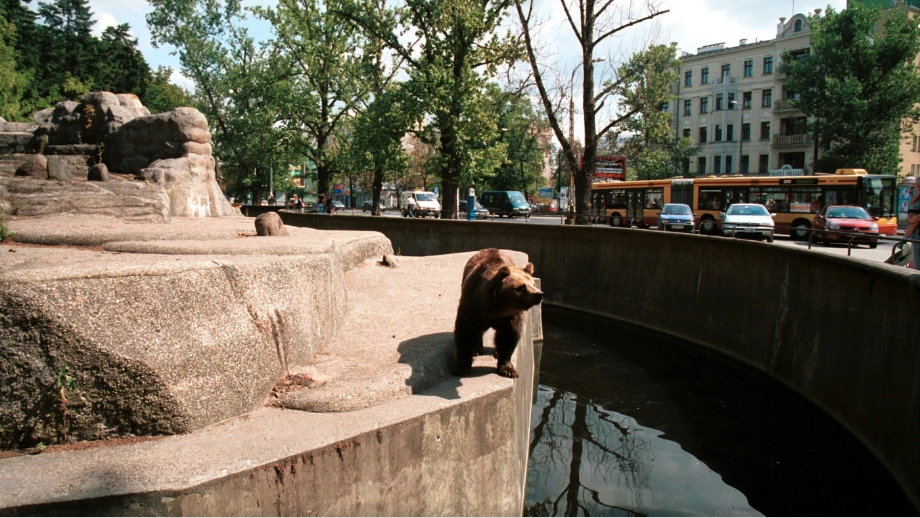 Reports claim that the 23-year-accused is trying to fight the bear and drown it in the zoo.
---
Тhe video presents the man, not in a sober state standing in the bear's habitat when the curious bear moves towards him he panics and throws himself into the water.
As he unconsciously wags his arms and swims around, the Sabina Bear moves around and looks for a way to enter the water.
When Sabina found a way to get into the water and headed for the drunken man, he panicked and began to fight her.
While visitors were watching and filming, he grabbed her by the head and jumped on her, trying to drown her in the water.
When Sabina was distracted by too much water, the perpetrator swam to the other end and came out of the water.
Later, the man was seen rescued by firefighters who pulled him out of the water. He was later taken to the hospital with minor injuries before being taken to the police.
A zoo spokesman Ann Karczewska said the man was lucky to have escaped unharmed from Sabina's home. Karczewska's also added that Sabina, who was attacked by this man, came out undefeated. She formerly belonged to the circus and was accustomed to people, but never expected an attack of the man. After the event, she sat in the water until her carers came to look after her.
The zoo also released a statement after the incident, saying it would "take all legal steps related to the incident to bring the perpetrator to justice" because "the animal was in danger and its psychological well-being was disrupted."
You can watch the video below.

---