I believe we all had that moment when we got our four-legged best friend. The relationship with our best friend is incomparable to any other. In times of chaos and modern lifestyle, we face many big problems that we create in our heads, but of course, work creates a lot of pressure that we can not control.
In those moments we are looking for someone honest, someone who will help us overcome all that, someone who will greet us with a wagging tail in front of the door and will bathe us with sincere kisses.
Puppies are those who are our eternal companions, and even when they are no longer by our side, we keep the memories deep in our soul, and we remember every real moment spent with them. These happy and smart creatures make our lives magical and full of love.
---
When I first met my faithful friend, the feeling was incredible, in my arms was the little German shepherd Rex who was scared of the unknown. In time, he relaxed and gave us the maximum love that flowed from his little eyes. After he fell asleep forever, the pain was irreplaceable with no other, but whenever I remember him, he knocks hard with his tail in my heart.
Some time ago, a video came out of a small child describing the same moment I first got Rex.
The video captured the minute when two best friends were introduced, and they got closer forever. The video begins with a very excited young boy waiting for his new puppy to arrive. He practically dances around the house before running to the door when he sees a car being pulled on the road.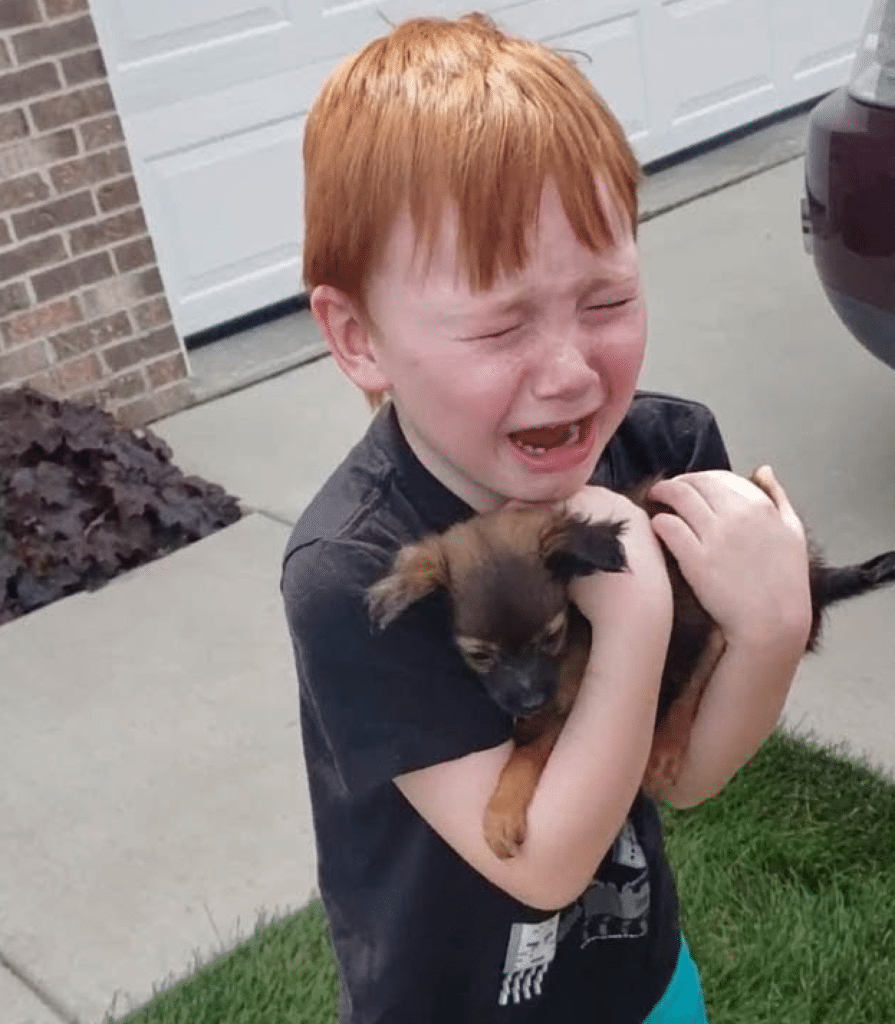 He made a funny shrimp walk to the car, and then jumped a little further, desperately meeting his new puppy. Getting out of the car, the woman tells the boy to close his eyes. He does this, and the woman then makes him stably hold his hands so that he can hold it. The father puts the little puppy in his arms and leaves him to open his eyes.
The expression on his face is pure childish happiness! He is so fortunate to have his new bestie. As he looks up at the camera, holding his puppy close, he cries with excitement that he now has his new family member.
Check out his reaction below.

---