Meet Spanky and Roman, the two dog brothers who love each other and enjoy spending time together. Recently, one video of the pair proved they would do anything for each other.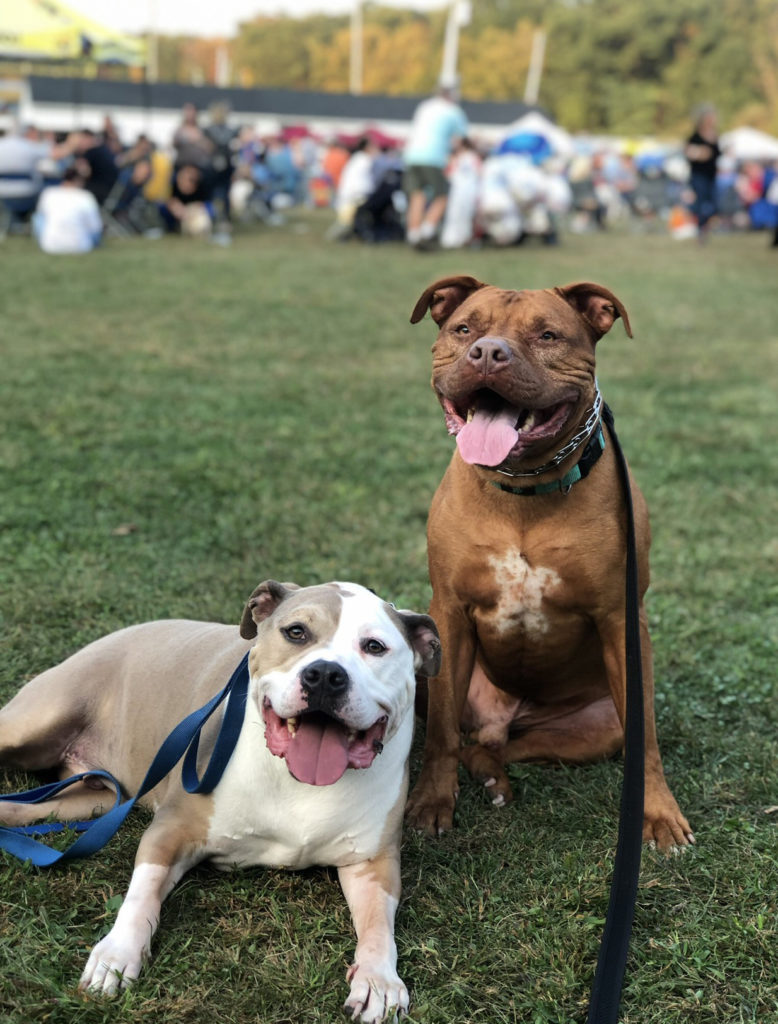 Spanky is dragging his bed to his sick brother who is waiting for surgery.  He wants to make sure Roman doesn't move and hurt himself. Fortunately, the adorable moment was caught on camera.
From the moment the Pit Bulls met for the first time, they became best friends, according to their owner Jill Rogers from Hopatcong, North Jersey.
View this post on Instagram
The 29-year-old described Roman as a smart and athletic dog who loves to swim, while Spanky loves to cuddle and wrap himself in blankets just like a burrito.
As soon as Jill brought Spanky home, he was so smitten with Roman. They have a special bond. When Roman goes out with the family, Spanky is waiting for him to return.
---
Jill said that when the family goes out with both dogs, everyone wants to pet them. Even though Pit Bulls are often seen as dangerous and aggressive dogs, Roman and Spanky are the opposite.
View this post on Instagram
At the beginning of the month, Roman got an infection on one of his ears, so Jill rushed him to the vet where it was discovered he had a hematoma. The vet scheduled surgery to take care of the hematoma. However, Roman's ear infection kept getting worse while he was waiting for the surgery and made him very uncomfortable.
When Spanky noticed there was something wrong with Roman, he started being more gentle.
The family had to act normal while they were waiting for Roman's surgery and let him rest. When the Pit Bull was resting on the floor, Spanky got concerned and decided to drag his bed to his brother. The adorable moment was caught on camera. The two brothers were then snuggling together on the bed.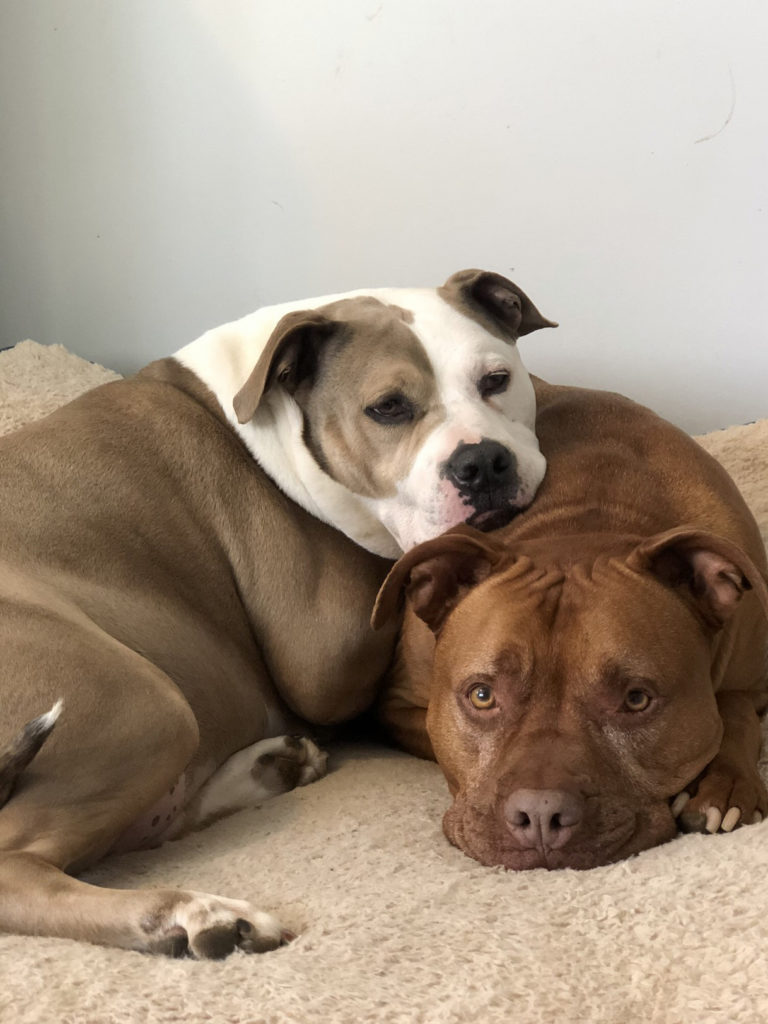 After a few days, Roman underwent surgery and is feeling so much better, all thanks to his brother!
---