It's a sad day for Senator Manny Pacquiao. He recently learned that his loyal dog and training partner Pacman has passed away.
Pacquiao's 14-year-old dog died in an unfortunate road accident this Friday.
The Jack Russell terrier was accidentally run over in General Santos City, GMA's Mav Gonzales confirmed.
RIP Pacman (the dog) 🐶😔

Pacman was Sen. Manny Pacquiao's beloved bunso and training partner since 2006. The 14-year-old Jack Russell terrier died after accidentally getting run over by a car in Gensan yesterday. @gmanews pic.twitter.com/MINaBSx0Bp

— Mav Gonzales (@mavgonzales) June 28, 2020
---
After Pacquiao arrived in General Santos City, he immediately learned that his beloved pooch has died in an accident. According to Gonzales, the senator didn't want to leave his room. In fact, he locked himself up and mourned his loyal training partner.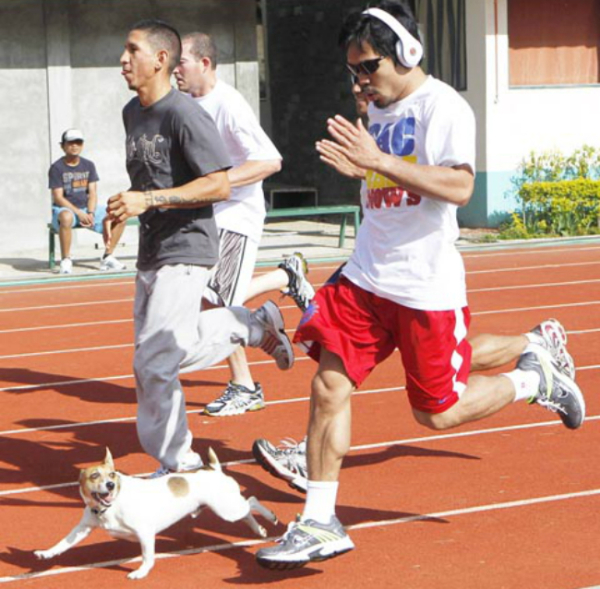 Pacman was Pacquiao's training partner ever since 2006. They were running and training together almost every day. Whenever the boxer was preparing for a fight, his dog was always by his side. Pacman was even treated as the eight-division World champion's "bunso" which means the youngest child.
It didn't matter if Pacquiao was in the Philippines or in the United States, his beloved was always running by his owner's side and during the leadups to his bouts.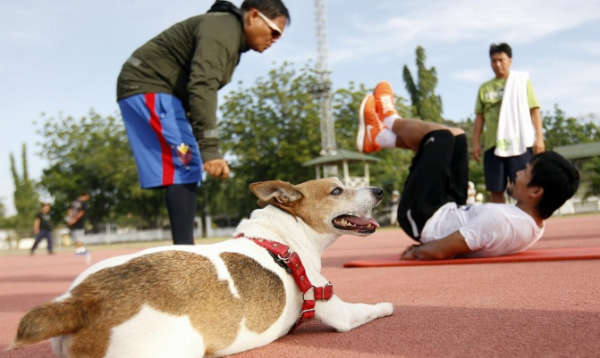 The professional boxer grew up in poverty in the Philippines. According to his trainer Freddie Roach, Pacquiao was really traumatized after finding out that his father had to cook their pet dog in order to feed his family and make sure they survive.
As a result, Pacquiao decided to run away from home and live on the streets. Thanks to his strength and survival skills, he managed to become the professional boxer he is today.
Even though Pacquiao became a congressman in the Philippines, he didn't forget about the poor people in his country. He always finds a way to support them.
After Pacman died, Pacquiao has been heartbroken and buried the dog in his backyard. Rest in peace, Pacman!
---