Ryker is a hilarious energetic dog who put all of his energy into having fun during his training test. The video below shows us that Ryker trying to become a service dog. The staff from the Double H Canine Training Academy in Louisville strongly believes that there isn't a dog out there who can't be trained to become a service dog.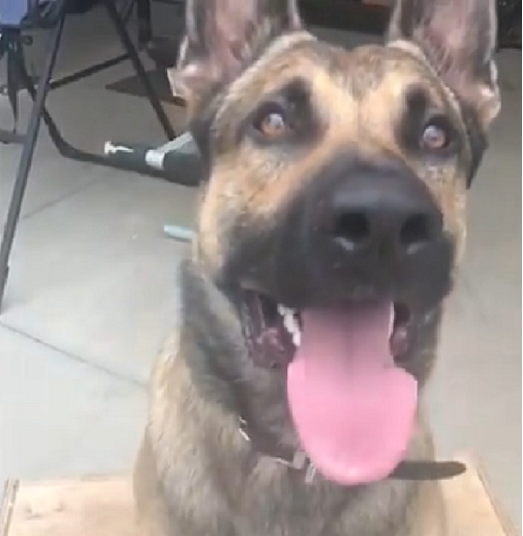 ---
In the video that's going viral online, Ryker is trying his hardest to become a certified service dog.
Service dogs specifically are trained animals to help people in all sorts of health ailments. That includes physical, sensory, intellectual, or even emotional disabilities. But training was not easy! Especially if the puppy is more interested in playing than learning. We can see that not every dog can become a service dog, and that's okay!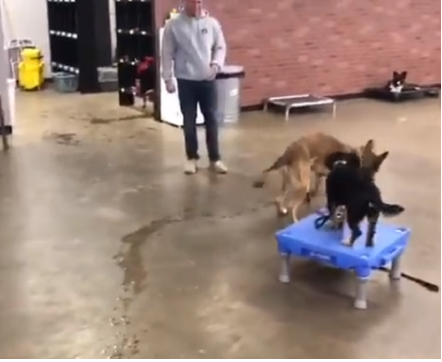 In this case, Ryker is one of those pups who like to play and can't adjust to pretty intense training. We can see funny segments of this video where he's trying to follow the steps from the staff of the Academy.
From the following steps, we can see how he's trying to move an empty wheelchair, instead of that he topple it, next comes a man using a walker with tennis balls on the legs and well you can probably guess, he is starting to chew the balls.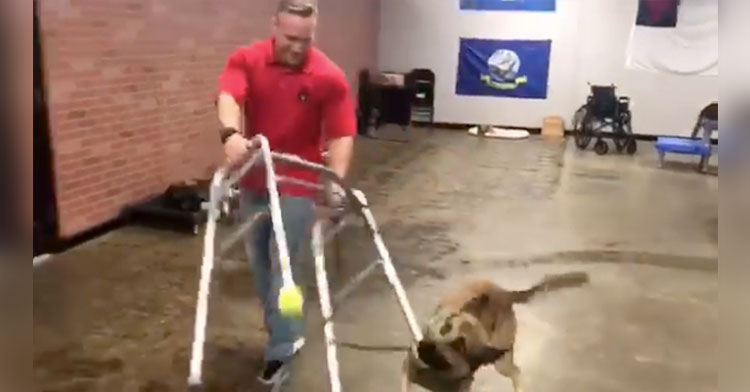 So when rope toys, tennis balls, and water bottles are used to lure him to do a task he gets excited about the reward — and sort of forgets he's supposed to be helping a human.
The training facility uploaded this video to their Facebook page along with a description:
"Every dog has a purpose? Clearly Ryker's purpose is not to be a service dog. Check out this video documenting his good-hearted attempt? Disclaimer: This Training was attempted by trained professionals ? do not try at home"
---
Аfter unsuccessful attempts Ryker deserves to be a part of an energetic family who has lots of time and energy to throw tennis balls for this guy!