PDSA vets had to perform surgery to save a dog's life who recently swallowed a 10-inch stick. After performing the life-saving surgery, they issued a warning to other dog owners to keep an eye on their pets.
The vets were able to save Rocky's life after the puppy swallowed a stick that was half the length of his body.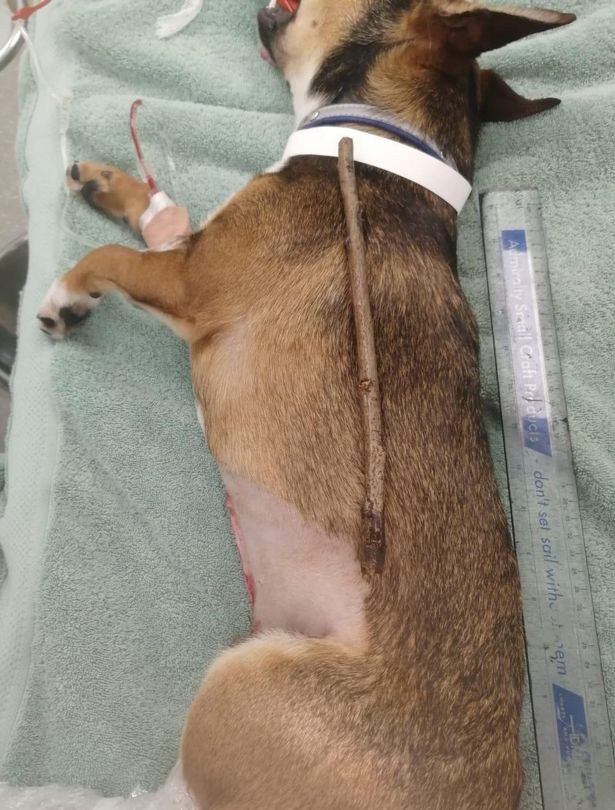 Even though the 9-month-old crossbreed puppy is small, his owner wanted to name him after his favorite movie. After the puppy swallowed the stick he suffered from severe sickness and was immediately was taken to the Southampton PDSA Pet Hospital.
After the vets saved the dog's life, they are warning dog owners to watch their pets all the time.
When Joanna, Rocky's owner, called the hospital for advice, vets told her to immediately bring the puppy to the hospital. She didn't expect that the doctors would find a ten-inch long stick in Rocky's stomach.
---
Joanna got really worried about the puppy when he started vomiting and couldn't keep the food down.
After examination, vets discovered there is a foreign object in the puppy's stomach which caused him to vomit all the time. Rocky immediately needed surgery.
After an hour-long surgery, the vets successfully removed the stick from Rocky's stomach. They were surprised that the stick didn't damage his vital organs and caused fatal injuries. However, he had to be closely monitored so he spent the night in the hospital. Luckily, Rocky was stable and there was no internal bleeding.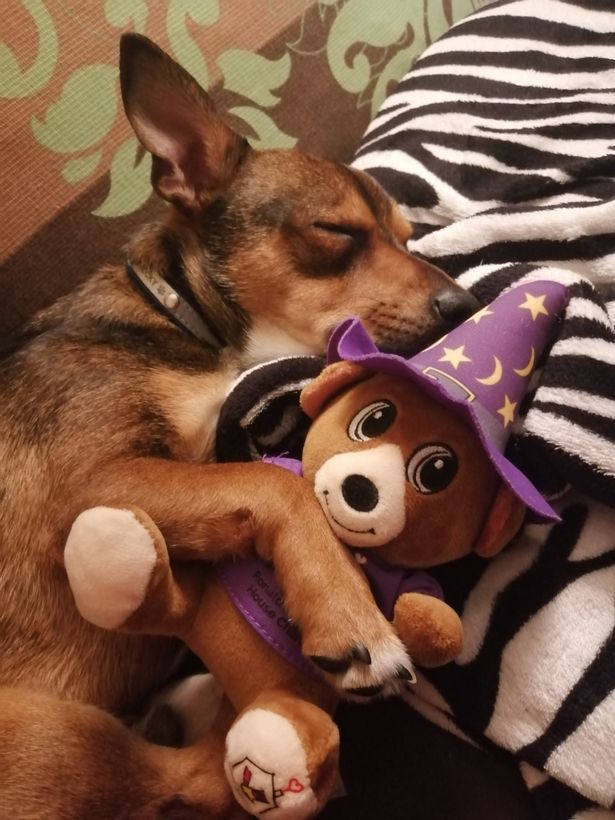 Rocky beat all the odds against him and was allowed to go home the next day. He even made a full recovery.
Dogs don't understand that chewing or playing with sticks can cause damage in their mouths. They can even choke if they swallow a stick.
After this unfortunate case, the PDSA vets issued a warning that sticks dan be dangerous. They are recommending to only use safe toys for playtime.
---