Surveillance cameras in your neighborhood offer more than just peace of mind.
In McClain County, Oklahoma one of the neighbor's security cameras managed to capture a crime. However, it wasn't an attempted burglary. In fact, the surveillance footage showed a man cruelly tossing three puppies onto the side of the road. Before abandoning the dogs, he also physically harmed them.
According to the witness, Joe Fleming, he described what he actually saw on his surveillance cameras that day. The cruel man opened the hatch, grabbed the puppies by their necks, and then threw them out of his vehicle. The footage is very disturbing.
This case has been reported to the police and they even shared pictures of the offender, asking the public to help them identify him. Since the investigation is ongoing, the results still haven't been publicly shared.
Watch the video of the incident below, but be warned because it shows animal abuse which may be disturbing to some viewers.
---
Even though one horrible person treated these puppies with cruelty, another one decided to shower them with love. Dana Scott, a partner with Helping Paws Animal Rescue, said that despite the fact this type of mistreatment is awful, it's very common. She and her partner have rescued more than 1,100 dogs from the same situation.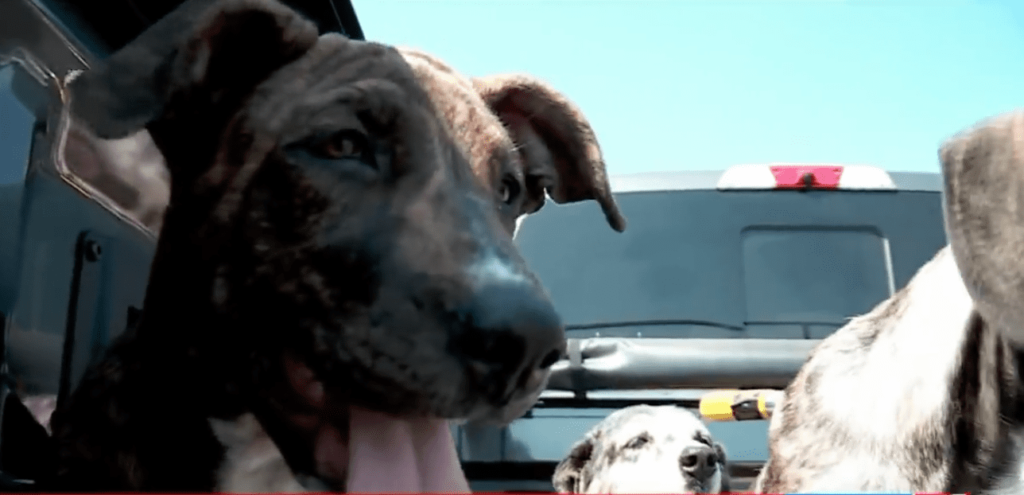 Fortunately, Helping Paws rescued these puppies as well. Then, the rescue also spayed/neutered and microchipped the dogs. They even found foster and forever families too. One of the adopters, Steve Howard, mentioned he was so glad to be able to help an animal in need.
If you ever witness animal abuse, the first thing you should do is to gather any evidence and then report the case to your local animal control agency or call your local police.
---