A cat owner was reunited with his pet while he was looking for a new cat in an animal shelter in Maine.
The cat named Cutie Pie went missing for a week. His owner decided to search for a new cat in a local shelter in order to heal his broken heart after his cat went missing.
Theron went to the Bangor Humane Society's facility on Saturday with the intention of adopting a cat after his cat disappeared for a week, the shelter posted on Facebook.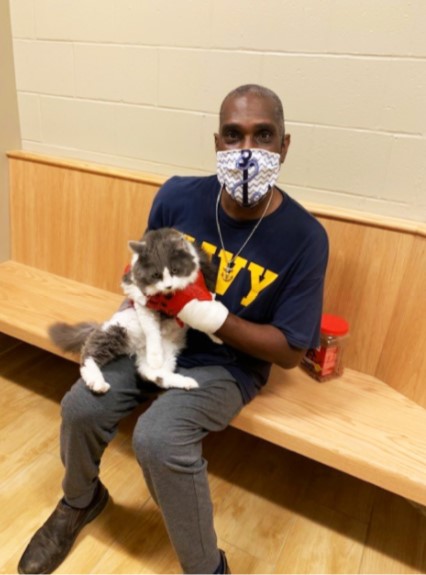 In the post, the shelter also wrote: "As he perused the kennels, he stopped to examine one of our friends a little more closely and when the cat turned to face him, Theron was very happy. THIS WAS HIS CUTIE PIE!!"
Theron had lots of pictures of Cutie Pie on his phone, so the shelter was convinced their reunion was the real deal!
---
The shelter shared a picture of Theron hugging his fluffy grey-and-white feline. In the post, they also mentioned Cutie Pie found his way back home. The cat was very happy when he got into the carrier, you could see that he was ready to go home.
Theron must have been devastated when he lost his pet cat. Fortunately, their story has a pawsitive ending.
According to American Humane, more than 10 million pets are lost in the United States each year. Unfortunately, most of them end up with animal shelters throughout the country.
It's sad that only 2 perfect of cats and 15 percent of dogs without microchips or ID tags find their way back to their owners.
In the Facebook post, the Bangor Humane Society concluded their goal is to reunite as many animals as possible with their owners. They are more than happy to keep the animals safe until that happens.
---