Meet Chata, the tiny kitten who got famous for his funny sleeping patterns! Chata is a small Munchkin kitten, who's cuteness is pretty contagious.  This cutie pie loves sleeping in comical positions, which took the Internet by storm.
This tiny kitten will melt your hearts just by looking at its photos. Chata's owners even made him an Instagram account where they share his unique sleeping positions. He loves sleeping flat on his back just like Snoopy, or any of us!
Whether Chata is eating, playing, or sleeping, Instagram users just can't get enough of this tiny fluffball. His owner is very thoughtful and shares many beautiful pictures of the little Munchkin. Chata has already 113,000 followers on Instagram.
---
His Instagram account is Chavata2023, make sure to follow him. We are already obsessed with him!
As you can see, the tiny Munchkin kitten has the most beautiful eyes in the world!
When he's awake, he likes to pose for the camera! Hello there!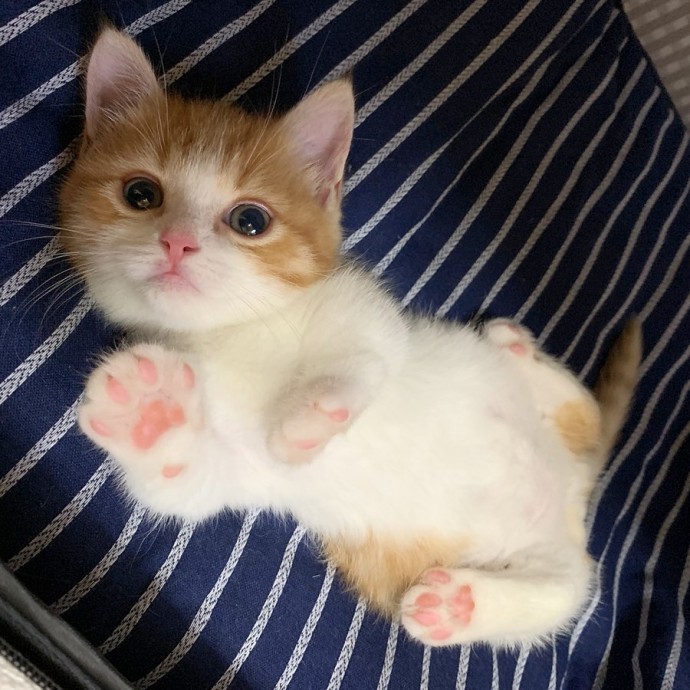 Instead of sleeping in his bed, he loves to sleep on the sofa or in bed with his owner. As you can see, he's enjoying the dream world!
---