A family is happy again after being reunited with their beloved pet chicken who was found safe following an escape from their backyard.
The family's surveillance system caught a brood of hens inspecting the car of a grocery delivery driver while he was dropping the bags.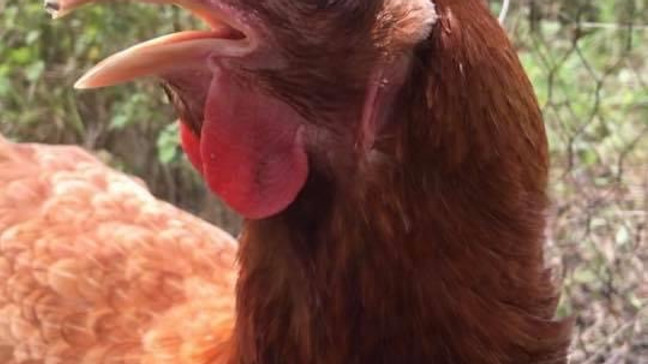 Justin Matthews said that his family owns three hens named Patty, Reba, and Wynonna. Reba is the hen who jumped in the back of the driver's car when he was talking on his phone. According to Matthews, she is the group leader.
Reba managed to hop in the car while the driver wasn't looking. When he drove off the car, he wasn't aware that he had a hen in the trunk.
---
After the groceries were delivered, the family couldn't find the hen anywhere. Then, Matthews decided to watch the surveillance footage to check if Reba was caught on camera and was surprised to see how she managed to sneak out of the yard.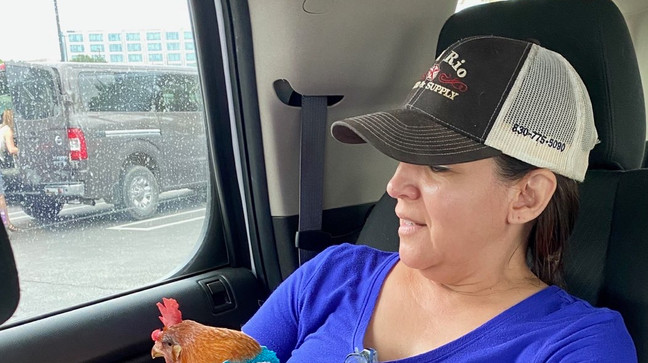 After seeing her on the surveillance video, Matthews immediately called Instacart to notify the driver about the hen. However, the driver told Matthews that he went shopping after he left their home. When he opened the trunk near a Costco, he was shocked to see Reba jump out of it.
At first, the driver thought it was a prank so he left the hen at the parking lot.
Fortunately, a good citizen named Susan Almaraz saw Reba on the parking lot and immediately took her in.
In the meantime, the Matthews family shared the surveillance video of Reba's great escape and asked social media users to help find her.
But shortly after finding Reba, Almaraz's sister took a picture of the hen on social media and she immediately got in touch with the Matthews family.
Finally, Reba was reunited with her owners who were really thankful to Almaraz for taking care of her.
---