WARNING: This story contains pictures that some viewers may find disturbing!
An 8-week-old puppy which was in extreme pain from an untreated eye infection was found on the Calgary streets. When one resident saw the puppy, he took him and rushed him to a vet, where both of his eyes had to be removed.
When Brad Nichols found the puppy, he said that one of his eyes had already ruptured and the other eye was on the verge of rupturing as well.
Nichols said that it was obvious that the puppy needed veterinary care. The poor puppy was in extreme pain until he underwent surgery and already felt better.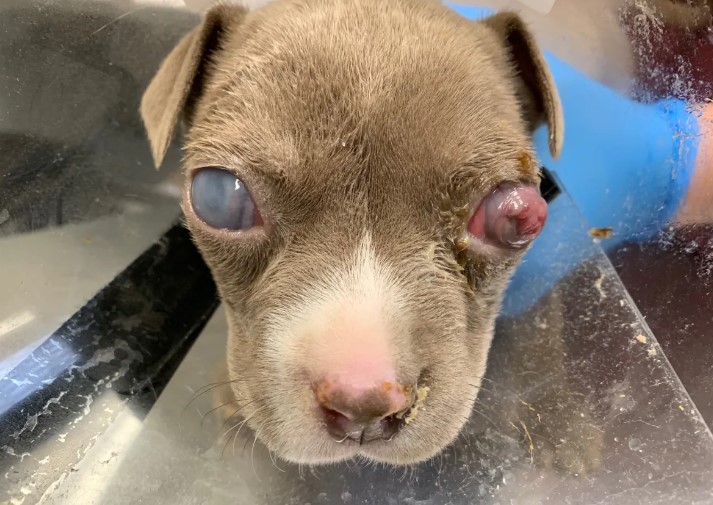 Nichols said that it seemed that the dog had a genetic condition that caused a problem for both eyes, which had to be removed in surgery. He also noted that any reasonable pet owner would have seen that the poor animal was in desperate need of veterinary care and its suffering could have been reduced.
---
Officials want to know why and how the puppy ended up on the streets. It's possible that it was abandoned, according to Nichols, who also confirmed that the puppy is in a safe place now.
Since it's a very young puppy, he has the ability to acclimatize, so he will probably do better than an older dog who has had sight.
Nichols added that the puppy is currently safe in a foster home where he can start getting used to life without sight. He doesn't doubt that the will find a loving home when he will be ready for adoption.
Anyone who has useful information about the puppy should contact the Calgary Humane Society at 403-205-4455 or online.
---