Steve is a friendly goose who loves his family more than anything, he and his sister Lulu were adopted by the Shymko family, nine years ago.
The family initially kept their geese with the chickens in the backyard, but as time went on, they became more and more attached to them and realized that they were very amusing and fascinating birds, especially Steve.
---
Steve quickly became attached to Shymko, following her around wherever she went. Shymko said that if she was in the yard he would always be by her side. He and Lulu slept right next to their big dogs and they were the first to greet the guests who came.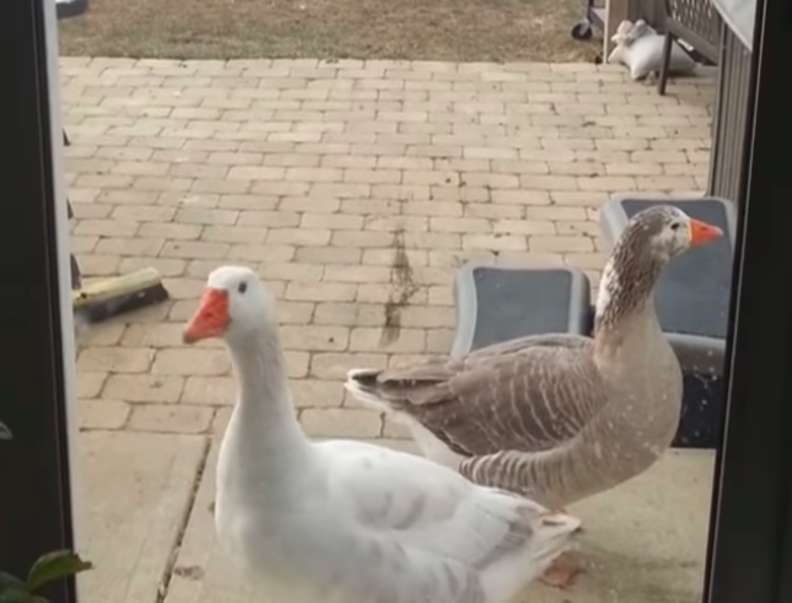 But last month, when Shymko went out to check on her children in the yard, she spotted some white feathers on the ground. The family searched the area around their Moose Jaw, Saskatchewan home, but Steve disappeared.
Shymko decided to post on Facebook in the hope that her neighbors saw something. She hesitated a bit at first, Shymko said. She thought people might think she was crazy about looking for a goose.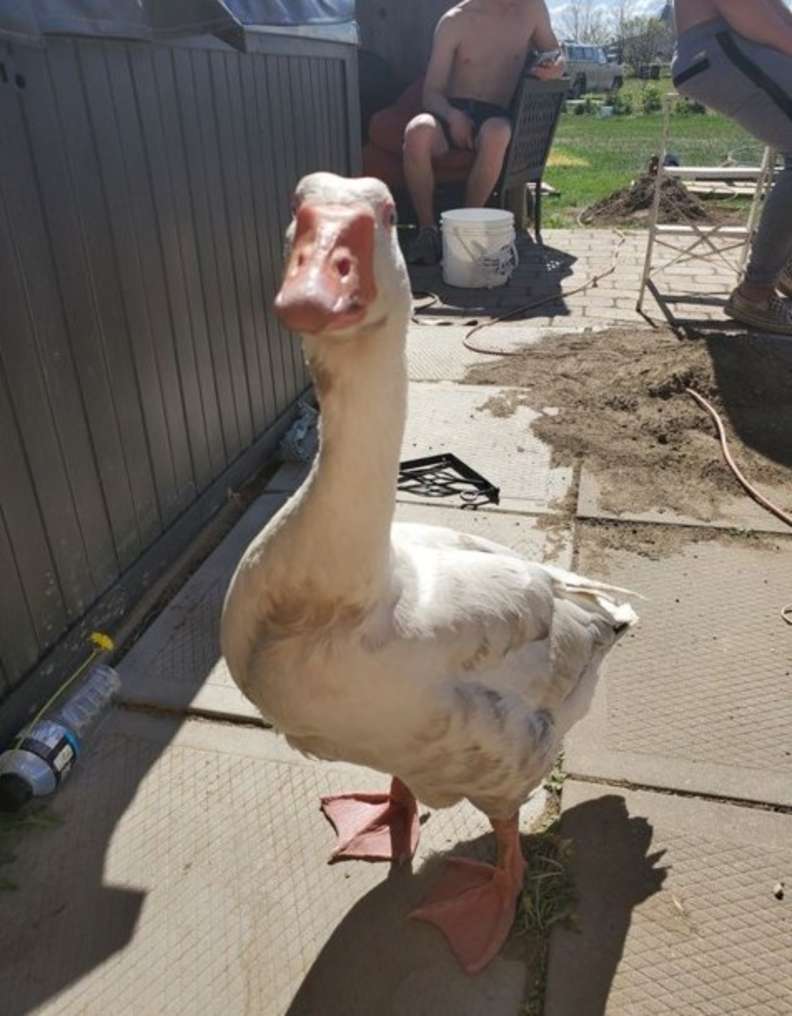 After she shared the news, she was positively surprised by the comments of the followers who offered to look for the geese in the area together.
That same afternoon, Shymko was informed by her neighbor that in the morning she saw a fox with a white goose in her mouth walking along the road. She was devastated and too sad to think it was her goose.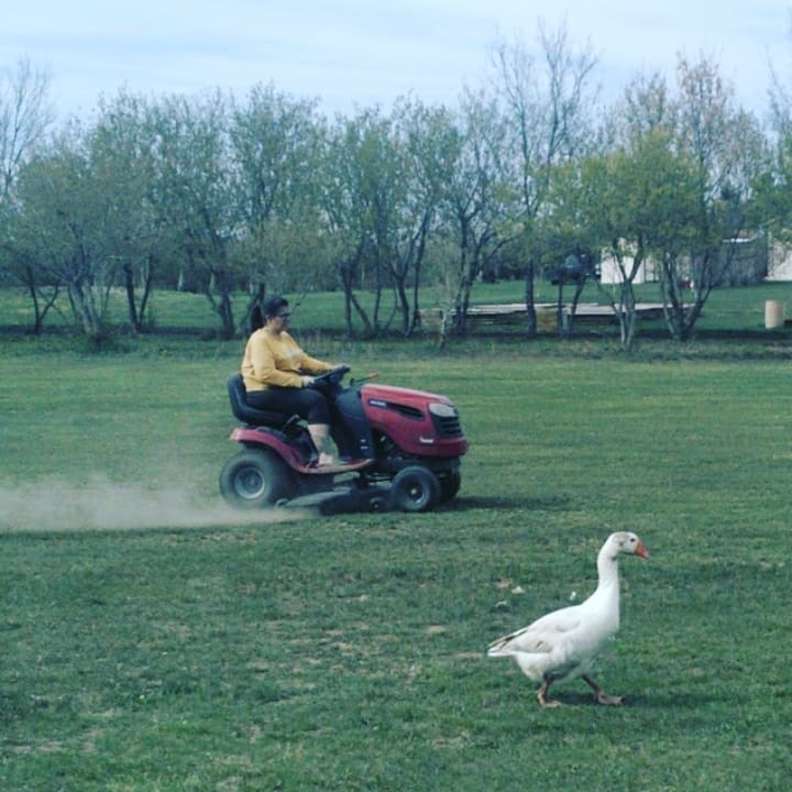 The next morning, Shymko's husband woke up to the sound of eavesdropping coming from their door. When he went to check it, he could not believe his eyes, Steve was waiting in front of their door where he was always waiting for them, said Shimko. He was weak and exhausted from the long walk.
When he returned home, they informed everyone around that Steve was home.
Watch the video below.

---