At least once, in our lives, each of us has had its own collection of coins, comics, or video games. We always tried to collect all the possible missing parts or to trade to get them. The excitement was incredible, and to this day when we look at our old things while moving or remodeling our apartment, we feel happy.
This does not only refer to humans, but animals can also make their collections.
Meet 4-year-old golden retriever Bruce, who became an addict stick collector. While most dogs are content with just one stick or perhaps two sticks they can't decide on – Bruce takes it to a whole new level by being a refined collector.
---
Bruce's owner, Leo Icenhour, whom Bored Panda contacted, explained that his collection started after a winter storm when his favorite stick was buried under a pile of snow. After an unsuccessful search for a stick under the snow, Bruce decided to collect several different types of sticks.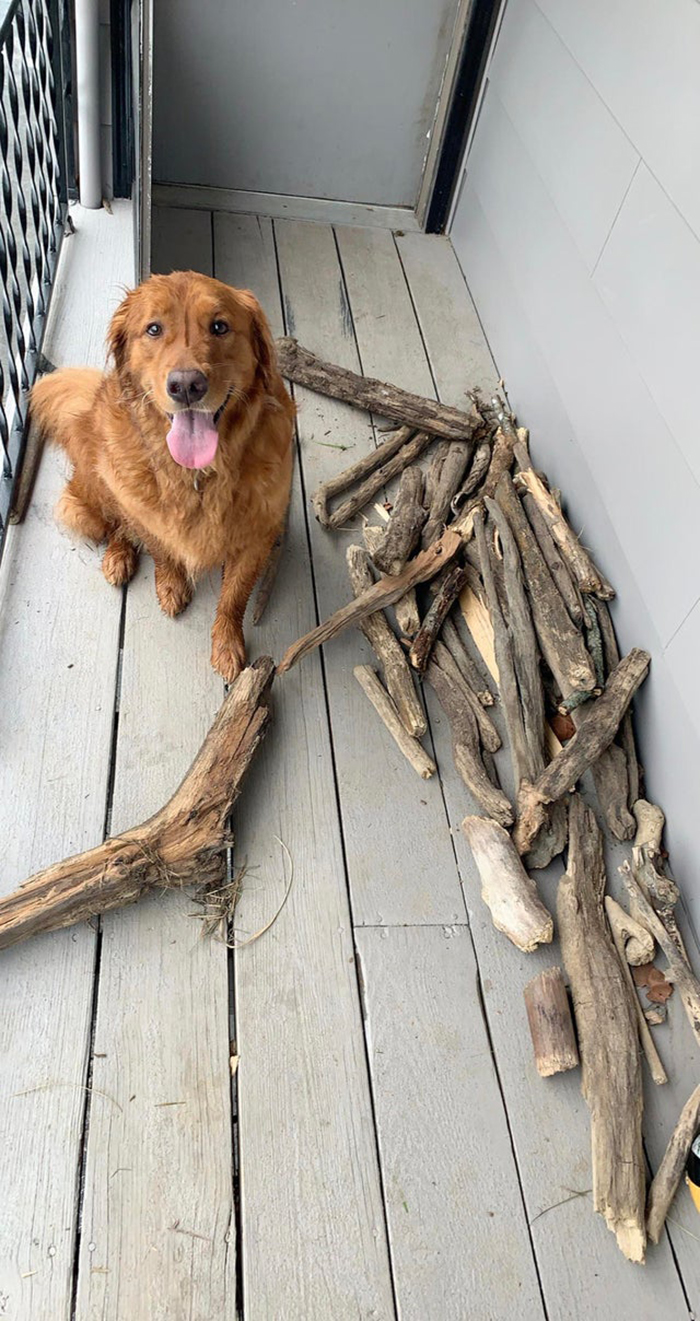 He added that after one night when it started to snow, Bruce lost his favorite stick deep in the snow, after each outing he was so angry that he could not find his stick. He dug like crazy and even buried his head completely in the snow, trying to find it.
This cute dog now has over 50 sticks in his collection that he takes during his daily walks. He must not play with them, but only with rubber toys.
Just look how proud he is of his collection!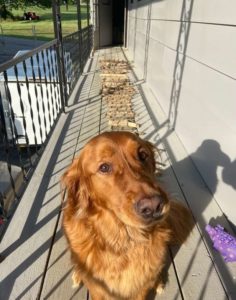 The collection includes sticks of different caliber longer, shorter, straight, rounded, thick, thin, prickly, plain, with or without bark. If he could speak humanly, I do not doubt that he would be able to tell a story about every stick he has in his collection and why it is a good specimen in his museum.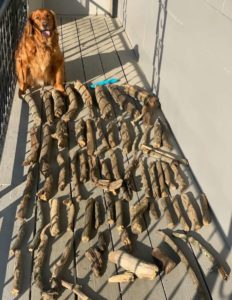 Its owner says Bruce does not discriminate in his choice because he loves sticks of all shapes and sizes.
After the snow melted the good boy finally found his favorite stick he had lost in the snow, Bruce was overjoyed.
---